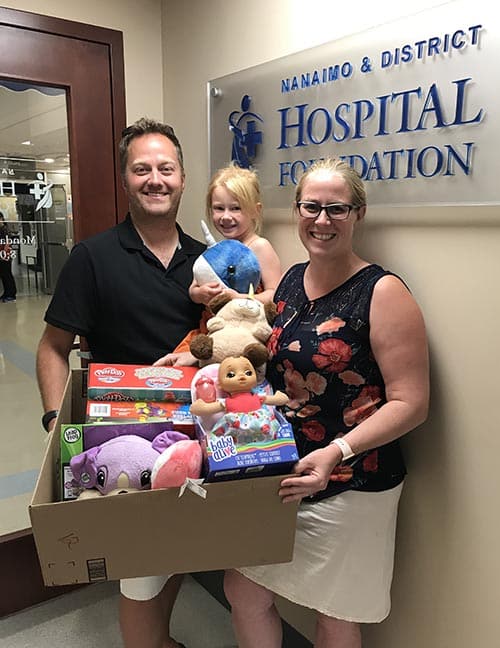 A big thank you to Savannah who, for her 5th birthday party, asked her friends to donate toys for the paediatric department at NRGH instead of presents! What a fun and caring way to celebrate a birthday and help comfort other children who are in hospital for medical care.
And Savannah knows first hand what a comfort they can be as she herself received one when she was in hospital. When her birthday was coming up, she wanted to do something special to help other children. In addition to this great selection of toys, $40 was also donated thanks to Savannah's thoughtfulness!
Photo: Savannah with her proud parents Tiffany and Keith.