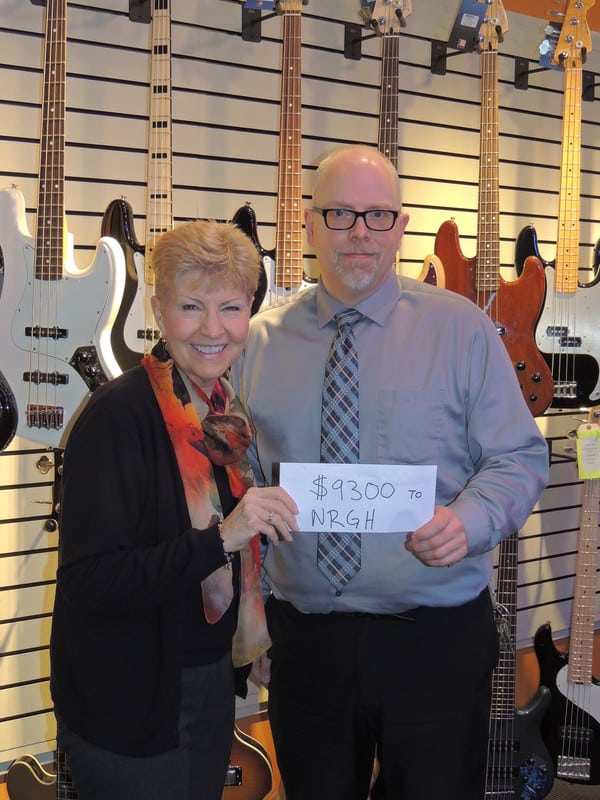 Janice Perrino accepts a $9,300 donation from Nanaimo store Manager Jason Friesen
From November 1st to December 31st in-store donations are collected from Long and McQuade stores across the country and delivered to local hospitals.
Since 2013 the Victoria and Nanaimo Long & McQuade stores have directed their funds to the Nanaimo & District Hospital Foundation for Music Therapy at NRGH.
This year Nanaimo store manager Jason Friesen presented Janice Perrino with a cheque for an unprecedented $9,300, bringing their total donations from this program to over $20,000.
Now that's music to our ears!