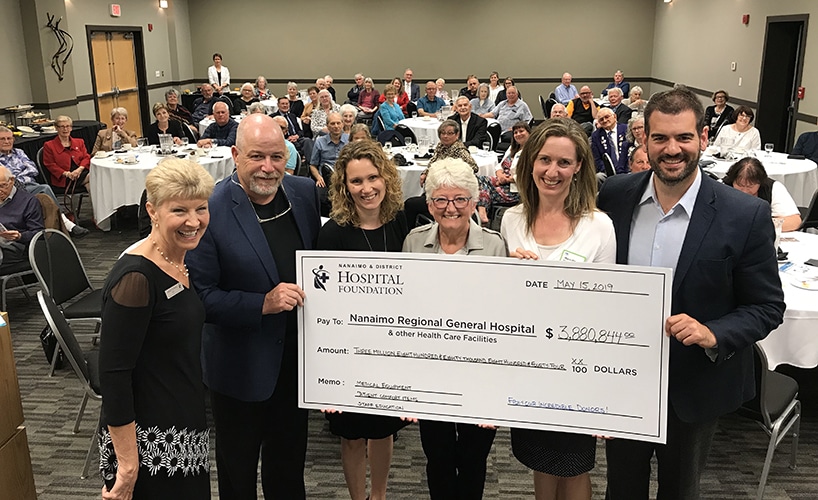 Due to the generosity of many donors, the Nanaimo & District Hospital Foundation was able to commit to over $3.8 million in funding to NRGH and the other care facilities it supports in the last fiscal year! The donations help fund medical equipment, patient comfort items, staff education and large projects such as the cardiac expansion at NRGH and Oceanside.
Read about some of the highlights over the past year on our news feed.
Thank you also to Dr. Rudston-Brown who was our guest speaker at our recent donor event where the photo was taken. He spoke about the importance of access to colonoscopies, why they are integral to our long-term health and the impact the new procedural suite in the Endoscopy Department at NRGH will have once it is built. Read about the colonoscopy campaign here.
Photo: Janice Perrino, CEO, Hospital Foundation; Dr. Blair Rudston Brown, Chief of Staff, NRGH; Sarah Sheridan, Temporary Director – Special Projects Surgical Services, NRGH; Moira Jenkins, Vice Chair, Hospital Foundation Board; Marci Ekland, Site Director, NRGH; Dr. Ben Williams, Executive Medical Director, GEO 2