For better healthcare, it's our place to give
Healthcare is a top concern and priority for Canadians, especially those in the mid, central, and north Vancouver Island communities. Founded in 1977, the Nanaimo & District Hospital Foundation raises money for Island Health initiatives and facilitates important conversations that support innovative healthcare for our communities. With a dynamic Board and highly engaged team, the Foundation supports Nanaimo Regional General Hospital, Oceanside Health Centre, Dufferin Place, Trillium, and Eagle Park, while operating two businesses, Lifeline Nanaimo and Code Brew Café, whose revenues support our fundraising costs.
The Foundation raises funds for the following facilities and programs:
Nanaimo Regional General Hospital, Nanaimo
Oceanside Health Centre, Parksville
Dufferin Place Extended Care Facility, Nanaimo
Eagle Park Health Care Facility, Qualicum Beach
Nanaimo Lifeline Silent Guardian Fund, Nanaimo/Parksville/Qualicum Beach
Trillium Lodge, Parksville
The Foundation also owns and operates two revenue-generating businesses: Nanaimo Lifeline and the Code Brew café. Code Brew is in the lobby of the NRGH.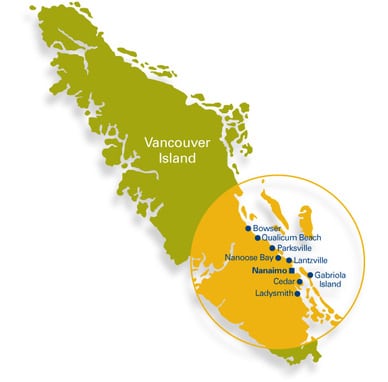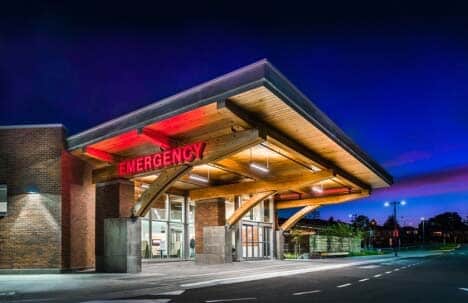 Nanaimo Regional General Hospital (NRGH)
NRGH is a designated Acute Care Facility. It has 345 acute care beds, plus over 20 long-term care beds. Is the primary care facility for the communities of Bowser, Cedar, Gabriola Island, Ladysmith, Lantzville, Nanaimo, Nanoose Bay, Parksville and Qualicum Beach. Is the designated regional referral hospital for communities north of Victoria, including Port Alberni, North Island, and the Island's west coast.
1200 Dufferin Crescent, Nanaimo, BC  V9S 2B7
Phone: 250-755-7691
Toll-Free from Oceanside: 250-947-8214
LEARN MORE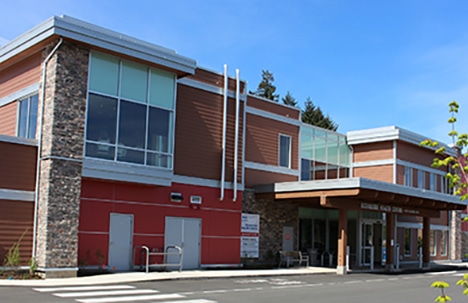 Oceanside Health Centre
The Oceanside Health Centre is a new health care facility operated by Island Health. The facility opened in June 2013, delivering an augmented approach to care by providing patients with team-based primary and community services that focus on prevention, wellness and disease management, as well as urgent care services that provide same day medical care for medical issues that require immediate attention.
489 Alberni Hwy, Parksville, BC  V9P 1J9
Phone: 250-951-9550
LEARN MORE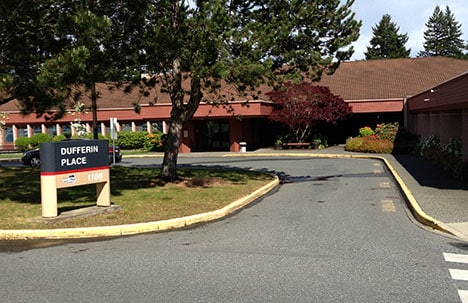 Dufferin Place Extended Care Facility
Dufferin Place Extended Care Facility was built in the spring of 1987. The single storey building consists of three wings, each radiating from a central "L" shaped activity/dining area. Resident rooms consist of primarily four-bed rooms with a limited number of two and one-bed rooms. Special bathing facilities are included in each wing. The building is equipped with ceiling mounted lifts throughout.
1200 Dufferin Crescent, Nanaimo, BC  V9S 2B7
Phone: 250-755-7632
LEARN MORE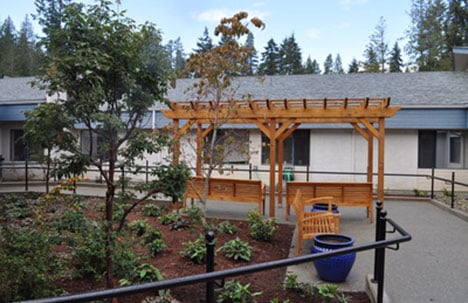 Eagle Park Health Care Facility
Eagle Park Health Care Facility, built in 1994, is located on a 5 acre wooded site beside the Qualicum Beach Aquatic center. The single story facility is divided into three units, each one having a dining room, lounge area and access to secure outside gardens. The green unit is a designated special care unit for residents with dementia who need a calm, secure environment.
777 Jones Street, Qualicum Beach, BC  V9K 2L1
Phone: 250-947-8220
LEARN MORE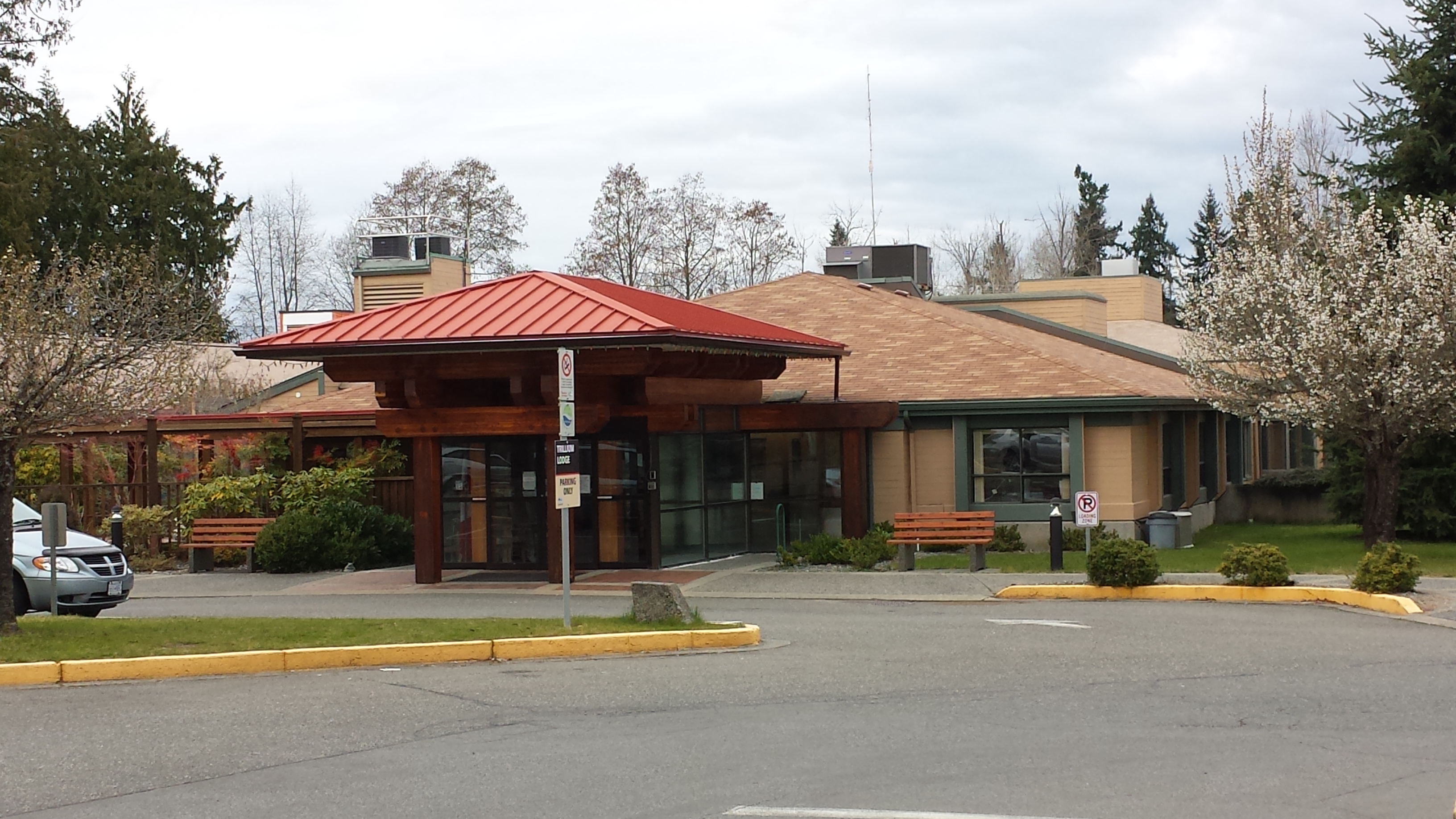 Trillium Lodge
Trillium Lodge is located in Parksville and has 90 publicly subsidized units; two of which are respite units along with five private hospice units.
401 Moilliet St, Parksville, BC V9P 2G9
Phone: 250-947-8230
LEARN MORE