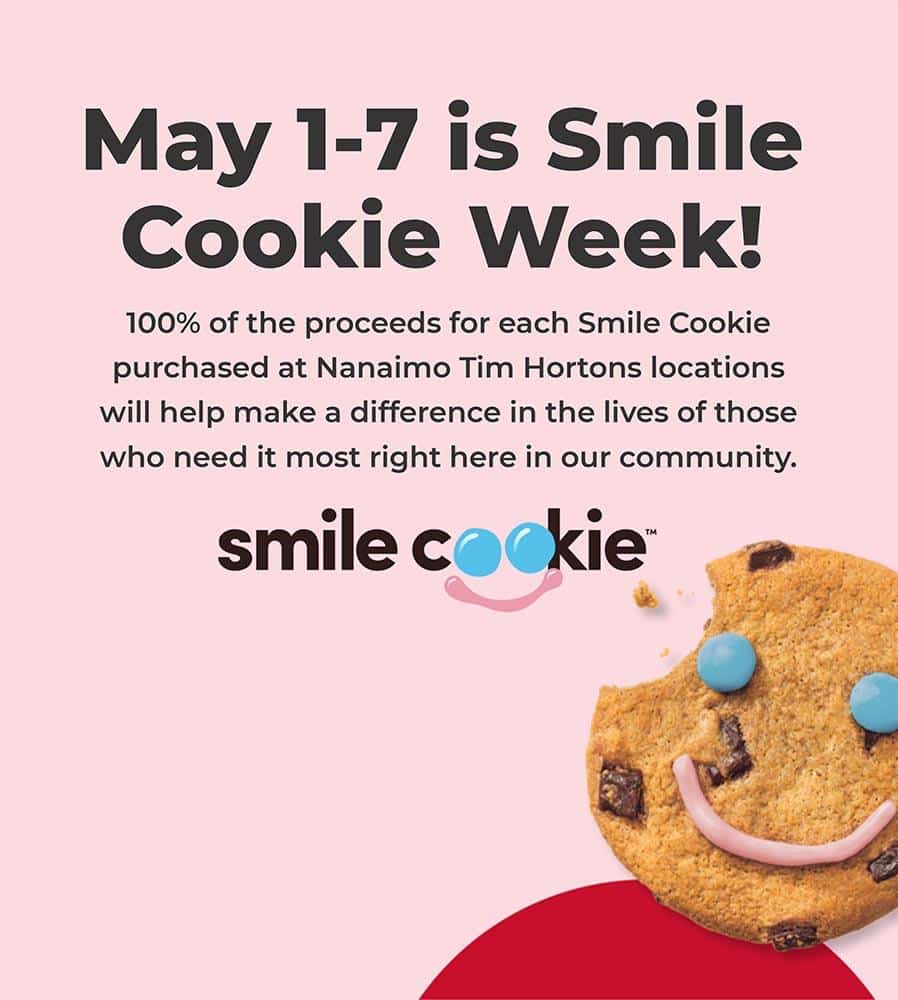 Thank you for supporting your local hospital!
We are thrilled to announce the return of the Tim Hortons Smile Cookie Campaign running May 1-7 2023.
Last year's campaign was a great success thanks to the generosity of our community members. With your support, we were able to raise $44,123.17 for the new Intensive Care Unit at the Nanaimo Regional General Hospital, that is opening this Spring. In total, Tim Hortons in Nanaimo have donated nearly $270,000 to the hospital over the years, and we couldn't have done it without the support of our community.
100% of the proceeds for each Smile Cookie purchased will help make a difference in the lives of those who need it most right here in our community. This May 1-7th please help us spread the smiles in our community
Please stay tuned for more information on the upcoming Smile Cookie Campaign. If you would like to get involved in this sweet fundraiser, please contact Tina Lutz at tina.lutz@islandhealth.ca, or place your bulk order at your nearest Tim Horton's location today.
DOWNLOAD THE BULK PRE-ORDER FORM
Photos from past Smile Cookie campaigns