Thank you for supporting your local hospital!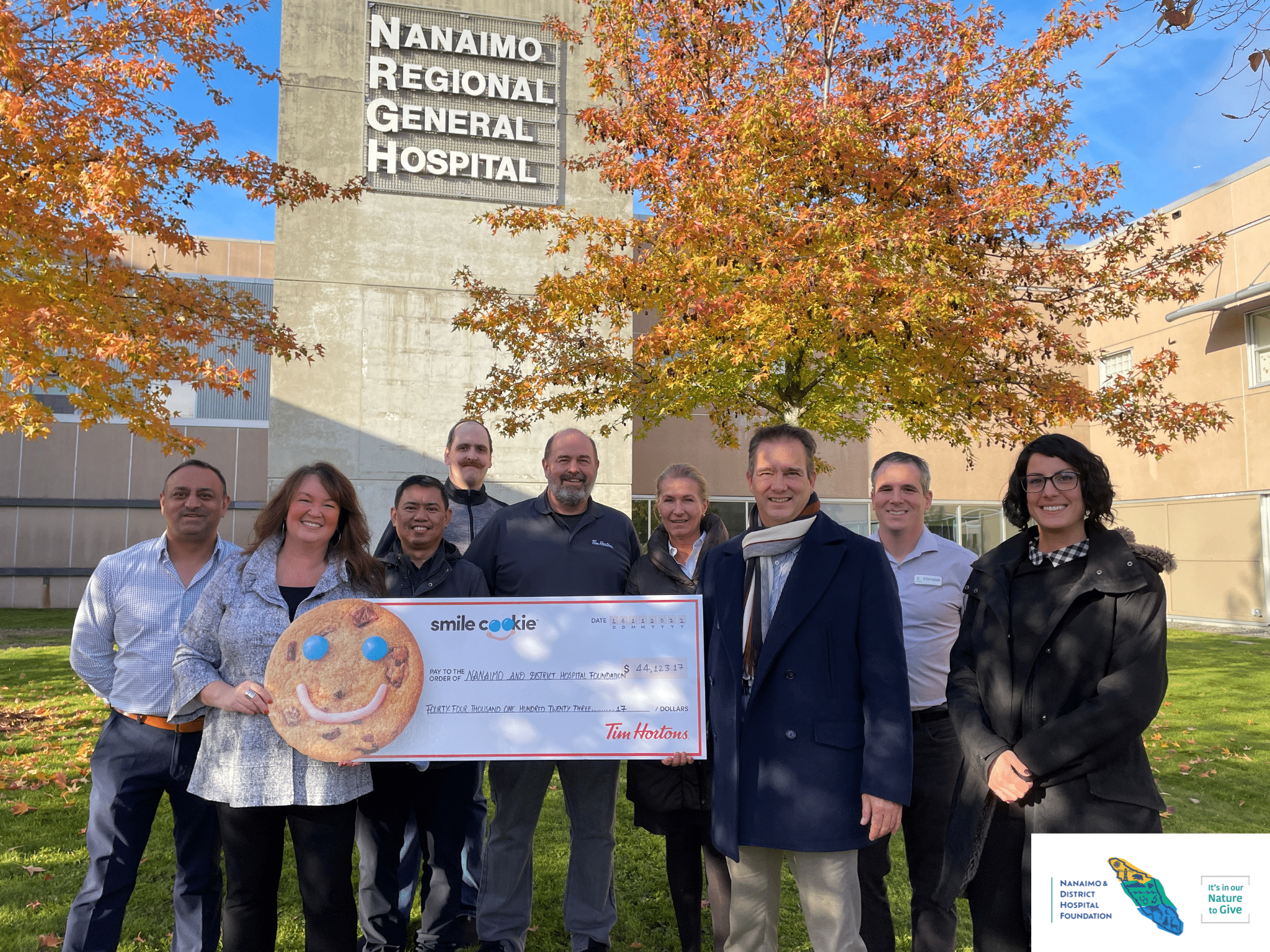 We are so excited to let you know that Smile Cookie 2022 raised $44,123.17 for the Nanaimo & District Hospital Foundation! 100% of the proceeds will be donated to the new Intensive Care Unit at the Nanaimo Regional General Hospital.
To date, Tim Hortons in Nanaimo has generously donated nearly $270,000 to the Nanaimo Regional General Hospital! And they did this with the help of you, our valued community members, who bought all those delicious cookies.
We hope everyone is looking forward to sharing even more smiles in 2023! Stay tuned for more information.
Photos from past Smile Cookie campaigns