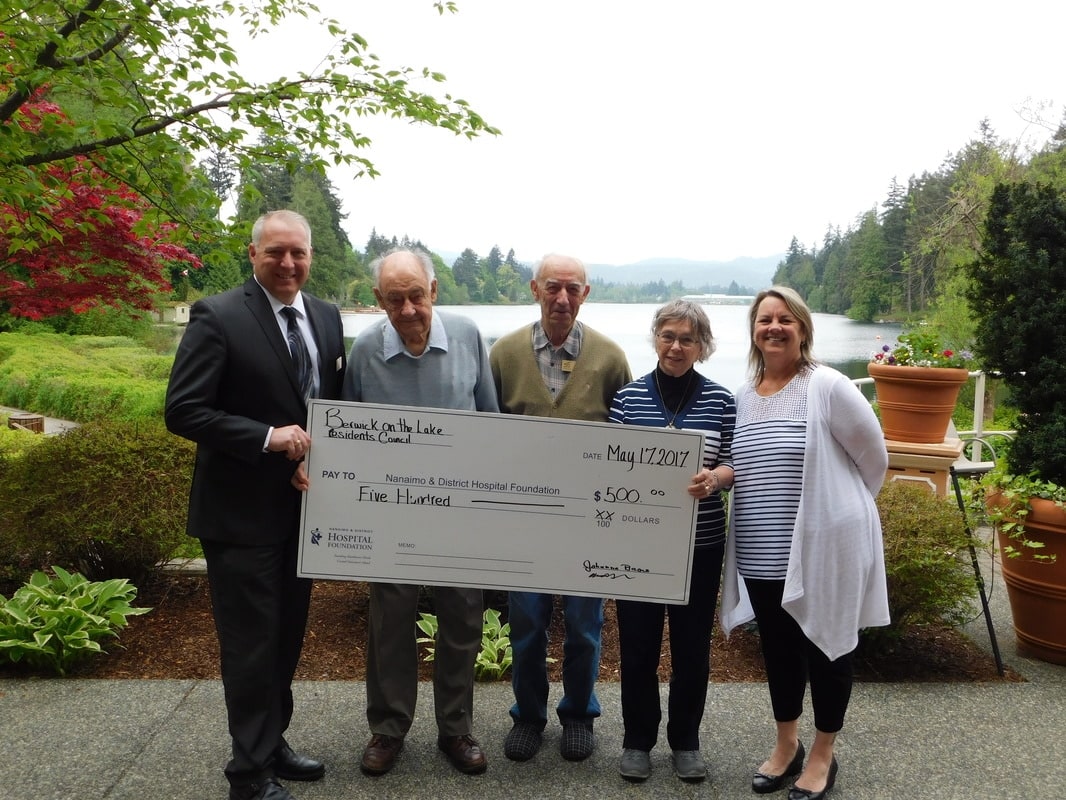 Photo Left to Right: Berwick on the Lake General Manager Wayne Melvin, Resident's Council Secretary Neil Bourne, Treasurer Mike Balogh, Chair Johanna Bams, and the Foundation's Brenda Rositano
Every week the Berwick on the Lake Residents' Council organizes internal fundraisers in support of local charities that are dear to their hearts.
Recently they presented a cheque for $500 to Brenda Rositano of the Nanaimo & District Hospital Foundation to help purchase equipment at Nanaimo Regional General Hospital.
What an amazing group!