Watch the video to learn why the new surgical suite is so urgently needed for our community.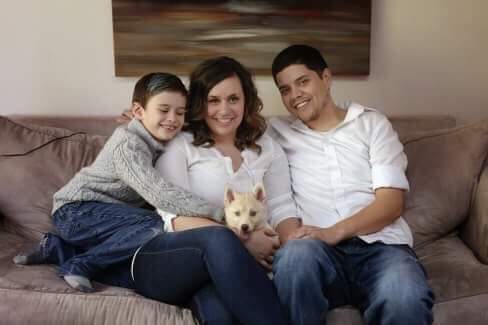 Seven surgeries. That is how many Rob Burridge has had to endure since his cancer diagnosis in June 2016. Like many patients, Rob had to wait for over a year to get a colonoscopy at NRGH. Read why quicker access to this procedure is so vital. Click here to read Rob's story.
Thank you to all who donated to our 4th Annual Light the Trees $1 million Christmas campaign. An incredible $975,000 was raised!
We are so grateful for the generosity of the community. These funds are essential for improving and expanding healthcare services for central Vancouver Island residents. We still need your support to raise the remaining $25,000! Please click here to donate.
Why are these funds so vital? There are over 3,500 patients waiting up to 12 months for a colonoscopy or other endoscopic procedure at Nanaimo Regional General Hospital (NRGH). Colonoscopies are used to diagnose serious illnesses including colon cancer. The only way to reduce wait times for this vital procedure is by building a new surgical suite and we can only accomplish this with the community's support. Reducing wait times is crucial for so many reasons:
Colon cancer is the second most commonly diagnosed cancer in Canada – one in every thirteen men and one in every sixteen women will be diagnosed with colon cancer in their lifetime
Colon cancer is the second leading cause of cancer death in men and third in women
Statistically, 30 – 40 patients on the wait list have undiagnosed colon cancer
Colonoscopies can remove precancerous polyps before they turn into colon cancer
When found early, colon cancer is highly treatable
With the new suite, colonoscopy wait times will be significantly reduced. Increasing access to colonoscopies and providing care closer to home are key BC Government priorities. To accomplish increased access, the Nanaimo & District Hospital Foundation is partnering with Island Health, the Nanaimo Regional Hospital District and the Government of British Columbia.
Help ensure our loved ones can get the diagnosis and treatment they need sooner and closer to home.
Please donate today! Thank you for supporting your local hospital, NRGH!
Thank you to our campaign supporters: Wenner Group, Jim Pattison Broadcast Group and the Nanaimo News Bulletin.
DONATE TODAY!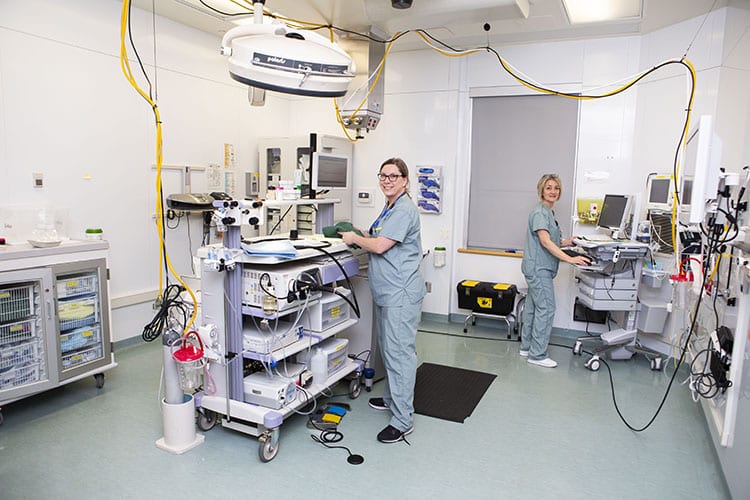 RN's Robyn Zuccaro & Judy Mana prepare one of the surgical suites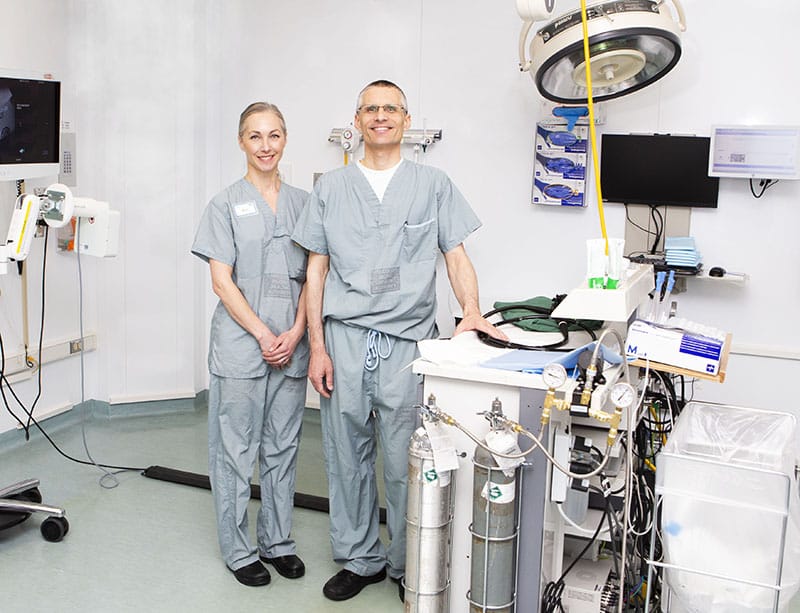 Dr. Nathan Schneidereit, Colorectal & General Surgery & Kim Racette, RN
RN's Alison Lemon, Peace Wiggers, Daniela Cermakova & Robyn Ashcroft