Register your event or special fundraiser today!
Contact Chelsea at the Nanaimo & District Hospital Foundation and she can assist with planning and helpful tips!
250.740.2622 or email
The Nanaimo & District Hospital Foundation is grateful to be the Charity of Choice for many community events and special fundraisers which are an important part of our fundraising activities. The proceeds from these events help the Hospital Foundation support better healthcare in our community by funding department expansions, medical equipment, patient comfort items and staff education. In addition, they help raise important awareness about the Hospital Foundation and the need to support healthcare on Central Vancouver Island.
Your support is greatly appreciated. Thank you!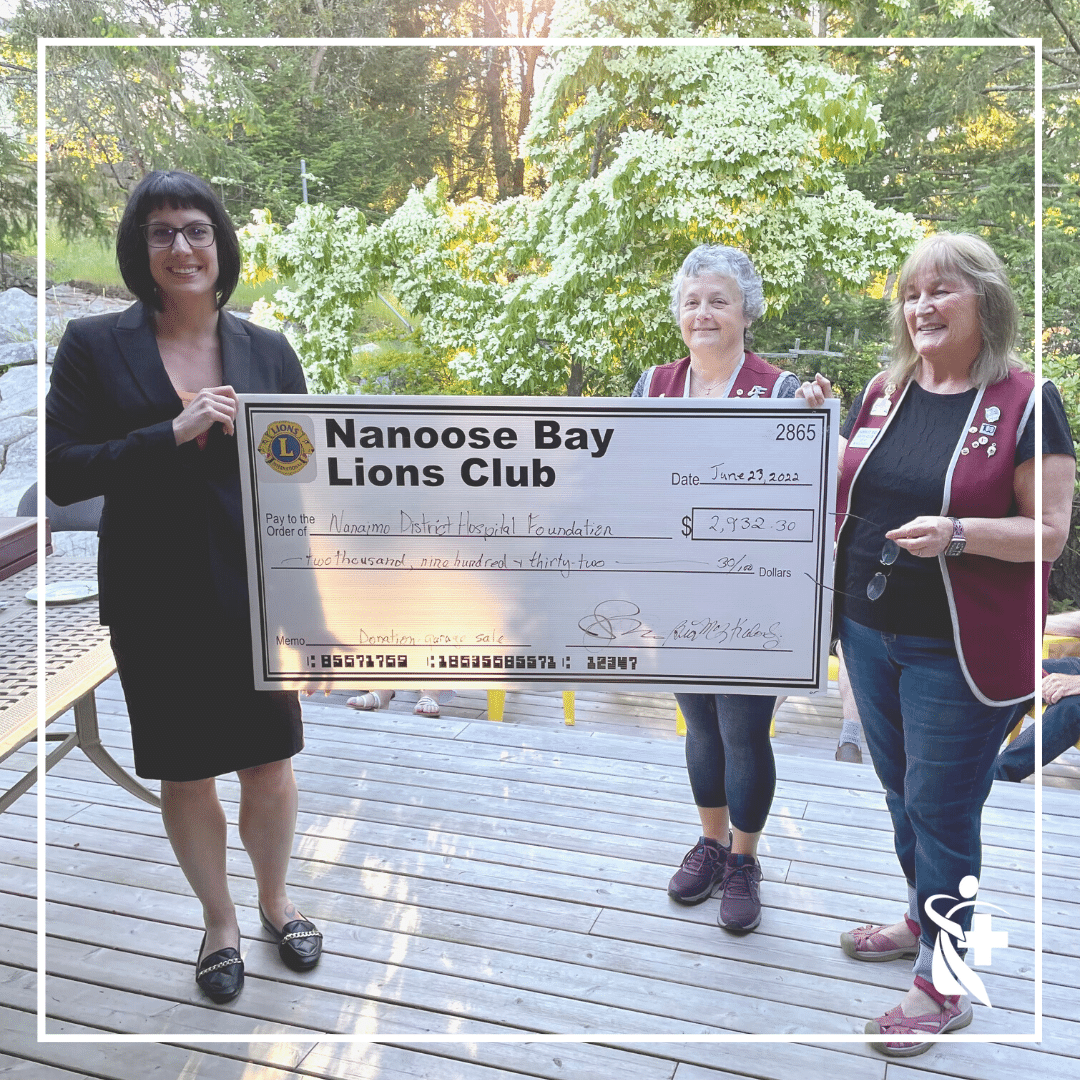 NANOOSE BAY LIONS CLUB GARAGE SALE
The Nanoose Bay Lions Club held an extremely successful garage sale fundraiser in May this year, and raised just under $3,000 for the Nanaimo & District Hospital Foundation! They wanted to support the purchase of new medical equipment for the Intensive Care Unit, which is currently under construction. We are so grateful for your efforts and support!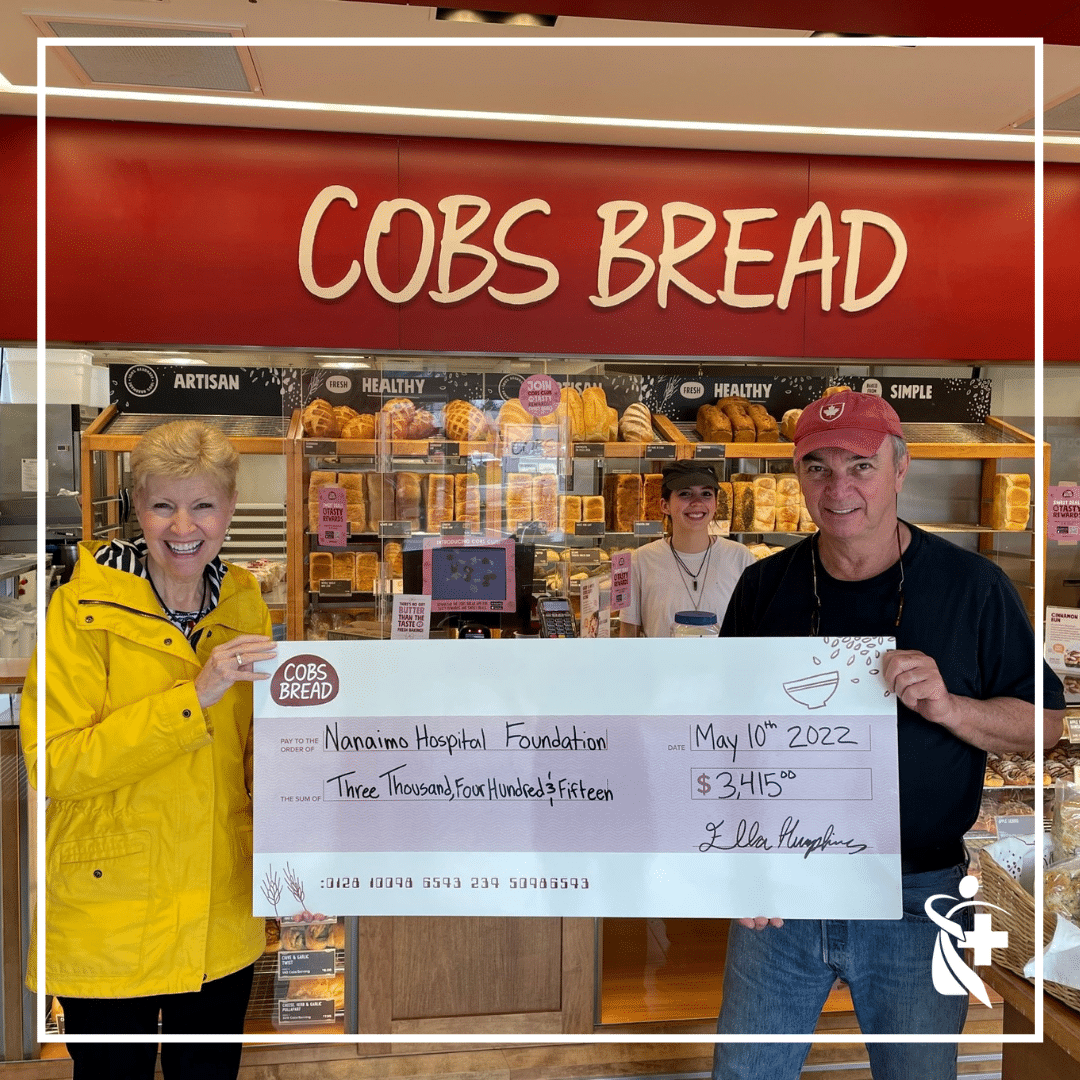 You can support the Nanaimo Regional General Hospital's NEW ICU by dough-nating to the Hospital Foundation at Cobs Bread at 6461 Metral Drive in Nanaimo! The team run a "Dough-Nation" week every year, with $2 from every six-pack of hot cross buns being donated to the Hospital Foundation. You can also donate your points in-store to the Hospital Foundation account. Just tell the cashier.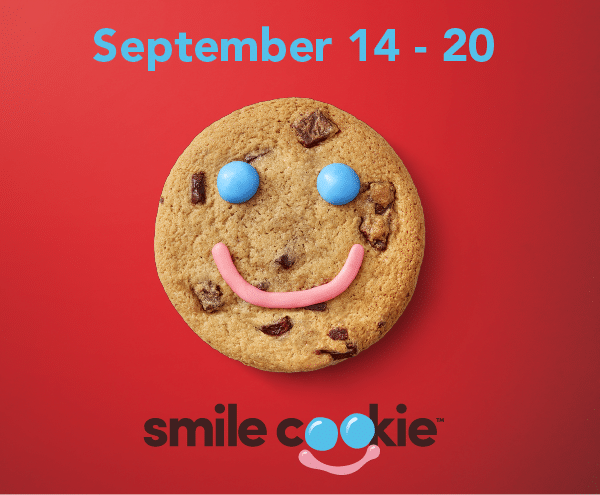 TIM HORTONS SMILE COOKIE September 19 – 25, 2022
The Nanaimo & District Hospital Foundation is grateful to be the recipient charity of the Tim Hortons Smile Cookie campaign once again. This year, 100% of the proceeds will help fund state-of-the-art medical equipment for the new Intensive Care Unit at Nanaimo Regional General Hospital.
For Smile Cookie details, please click here.