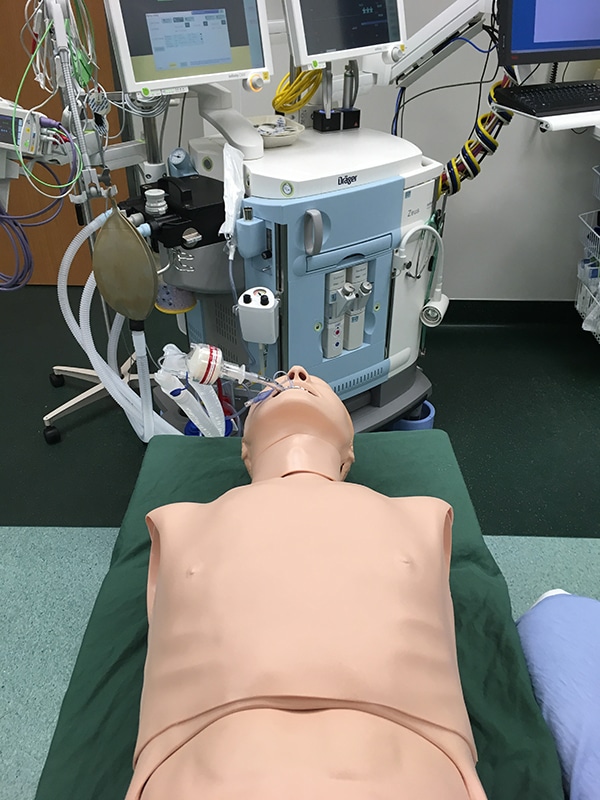 After serving NRGH well since 1985, the time has come to replace "Annie" – the CPR training mannequin used to train the life-saving technique. The new mannequin, yet to be named, was funded by the Nanaimo & District Hospital Foundation.
The O.R. Department team members are excited about the new mannequin's features which will provide more advanced training options. Some of the many benefits are:
Proper airway anatomy such as vocal chords, esophagus and epiglottis for more realistic simulations
Unlike "Annie", it isn't limited to just CPR training. The new mannequin can be used to practice a number of airway management techniques
It can be used for inter-professional simulations. Cardiac arrest, intubations and other emergency situations can be practiced individually or as a group including surgeons, anesthesiologists and nurses
It can be used to demonstrate and practice the use of new equipment
In addition to the Hospital Foundation, the O.R. department would like to give thanks to Life Safe Medical Training who helped acquire the mannequin.
Photo Below: "Annie"