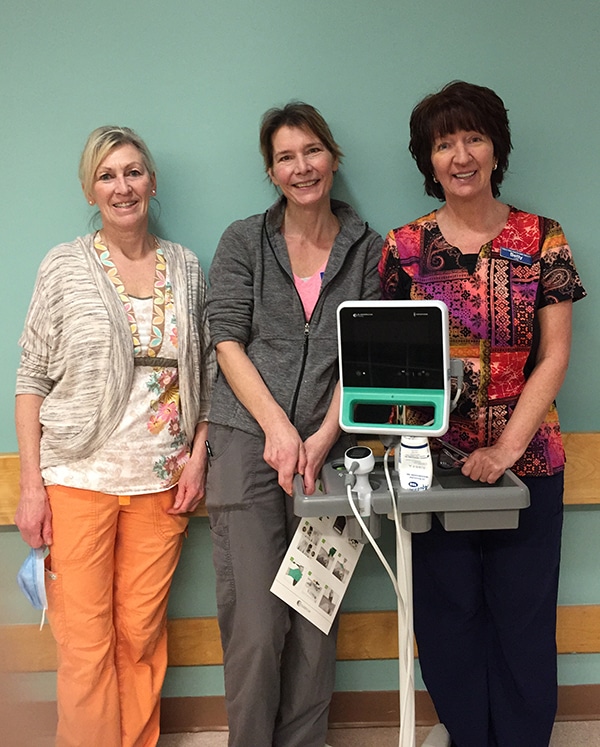 Thanks to support from Newman's Own Foundation, staff at Eagle Park Health Care Facility have a brand new bladder scanner! In the past, they did not have access to this diagnostic tool at Eagle Park, a 75 bed long term care facility in Qualicum Beach. With the new scanner, staff will be better able to care for their elderly residents and potentially prevent transfers to the Emergency Room or urgent care facilities.
About Bladder Scanners
A bladder scanner is a noninvasive, portable ultrasound device that provides a virtual 3D image of the bladder and the volume of retained urine. Bladder scans are commonly utilized in acute care, long-term care, and rehabilitation environments, as well as in physicians' offices.
Without the use of a bladder scanner, urinary retention is assessed by performing an invasive "in and out" urinary catheterization. This procedure can be uncomfortable and increase a patient's risk of infection. Bladder scanners are the safest option for patients.
Photo: Cindy Illerbrun, Carol Allen and Betty Piotrowska