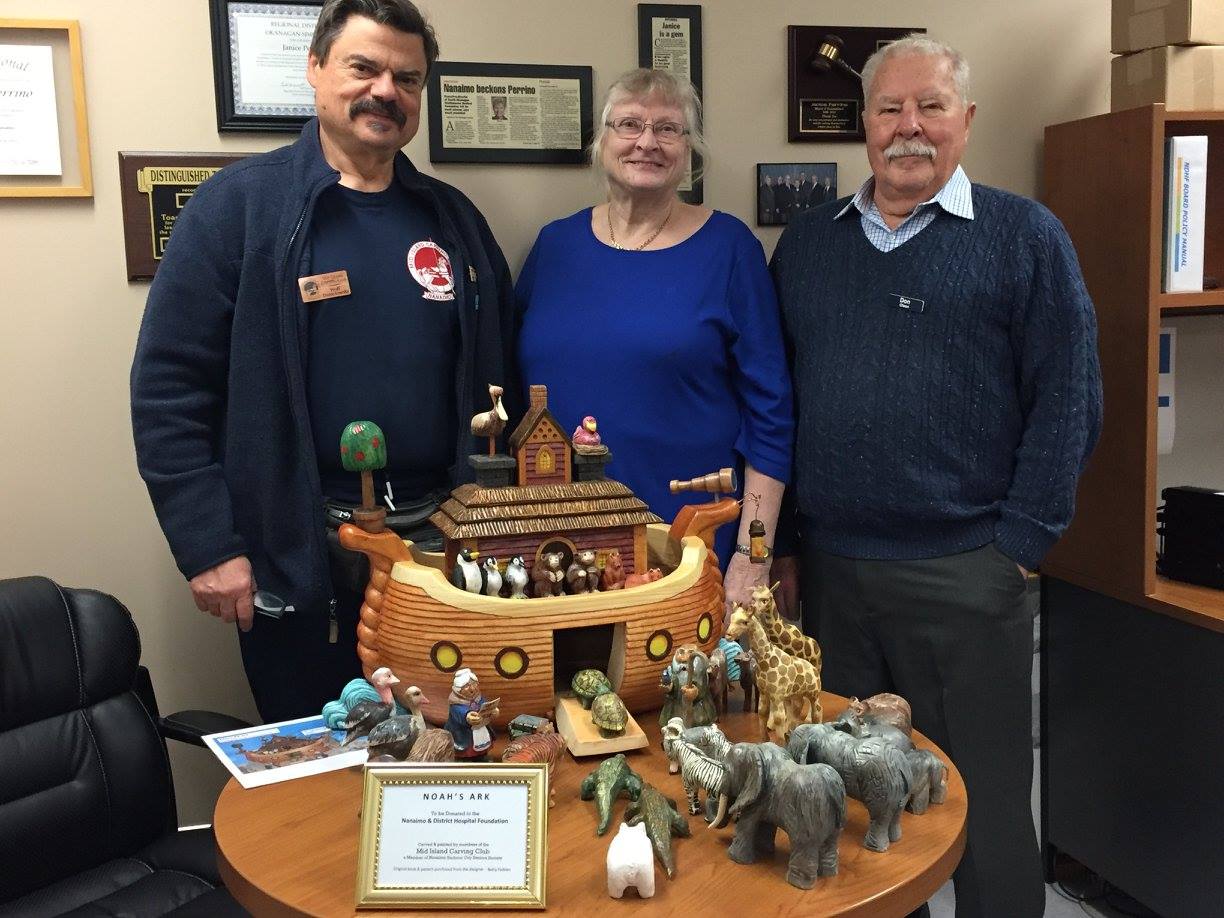 Carvers Wolf Danielowski, Anneli Muir and Don Olsen, President of the Mid Island Carving Club donated this beautiful hand carved Ark and animals to the Hospital Foundation.
Our goal is to find a great home for these beautiful. If you are interested, contact our office on Facebook or by phone to 250 755 7690.
Thank you to all of the carvers involved in this project.