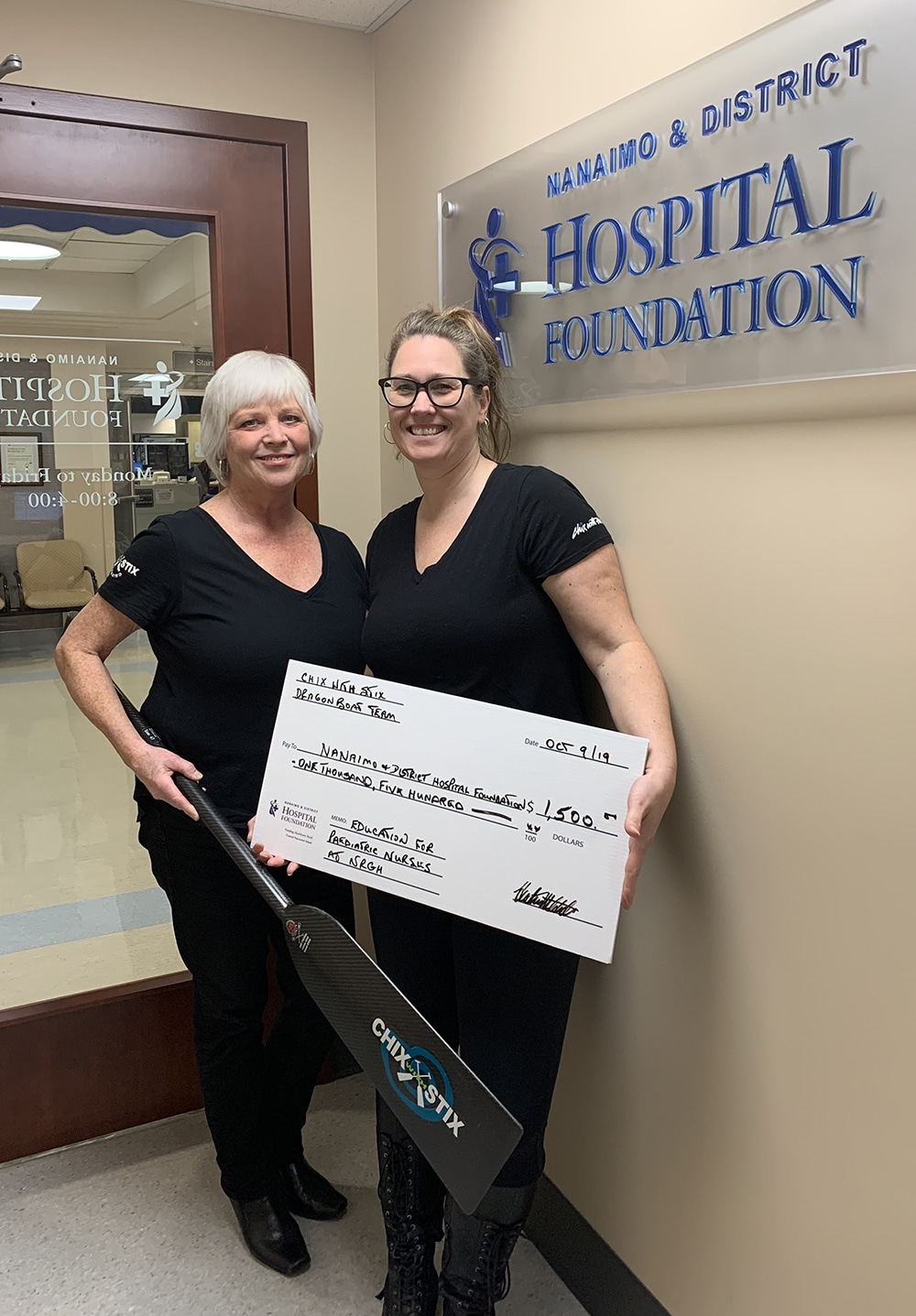 Thank you to the Chix with Stix Dragon Boat Team for their generous $1,500 donation.
Their donation is in honour of Holly Martina Vermeulen Paquette who passed away at the age of 9 months on January 10, 2019 as a result of complications from Influenza A. Chix paddler Amanda is Holly's aunt and a former nurse at Nanaimo Regional General Hospital. The donation will support nurses' education in paediatrics critical care.
Their donation was raised through a combination of Paddlers' annual dues and sponsorship contributions. To date, they have donated over $30,000 to support multiple areas of care for our community. We are grateful for their commitment and give our condolences to Holly's extended family.
Photo: Janet Povey & Heather Mitchell