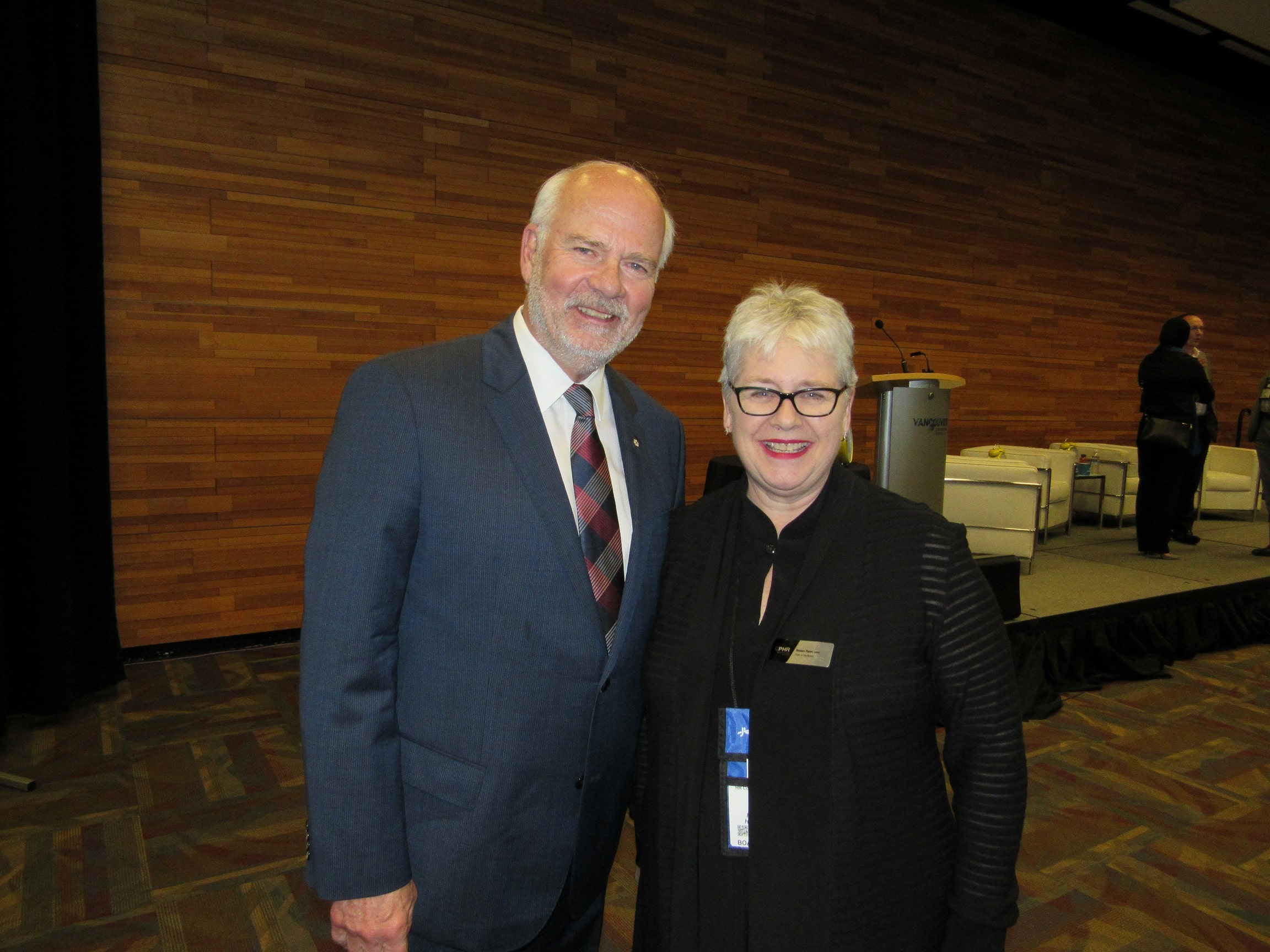 Foundation CFO, Susan Ryan had the honour of meeting Peter Mansbridge at the recent CPHR BC & Yukon Conference in Vancouver!
Mr. Mansbridge moderated a panel of industry leaders in the Executive HR Forum, was a keynote speaker and tirelessly signed books at the Tradeshow.
Sue is also the Chair of the Board of the CPHRBC and was honoured by her peers with a CPHR Fellowship.