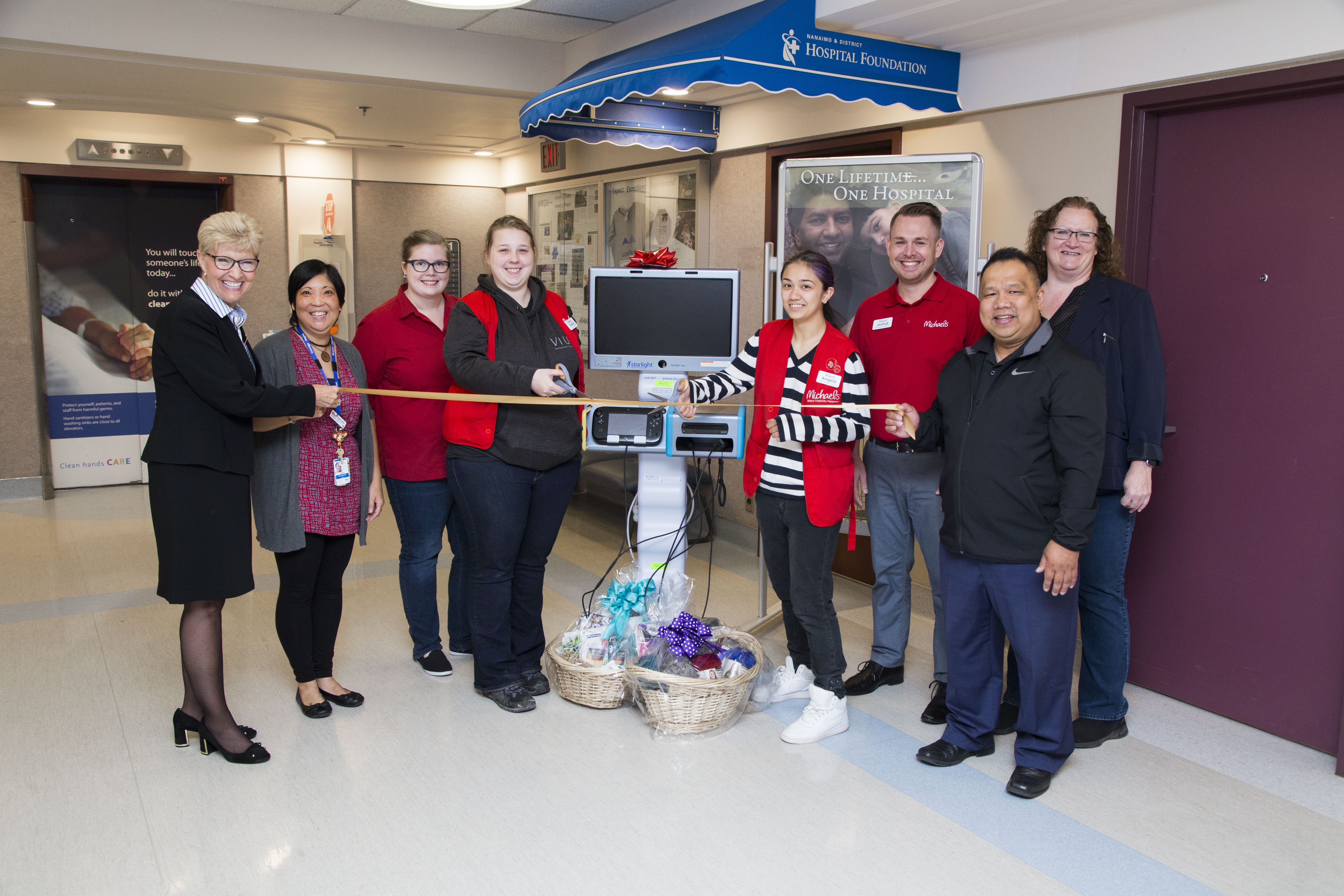 Thank you to Michaels of Nanaimo for their generous donation of a Fun Centre for NRGH paediatrics! They raised the highest amount of all the Michaels Stores in Canada during the Company Starlight Children's Foundation Canada Fundraiser in 2017.
The Michaels Nanaimo employees collected over $2,400 with cashier Angela Grymuza being the top fundraiser, well done! Michaels head office topped up those funds to cover the full $7,500 cost of the Fun Centre.
The first place store is honoured with being able to donate a Fun Center to their local hospital. Thank you to all the Michaels staff for their great effort so that NRGH paediatrics could receive this amazing gift of fun for children and youth who are receiving treatment! And thank you to Starlight Children's Canada Foundation for providing exciting opportunities for businesses to support their local communities.