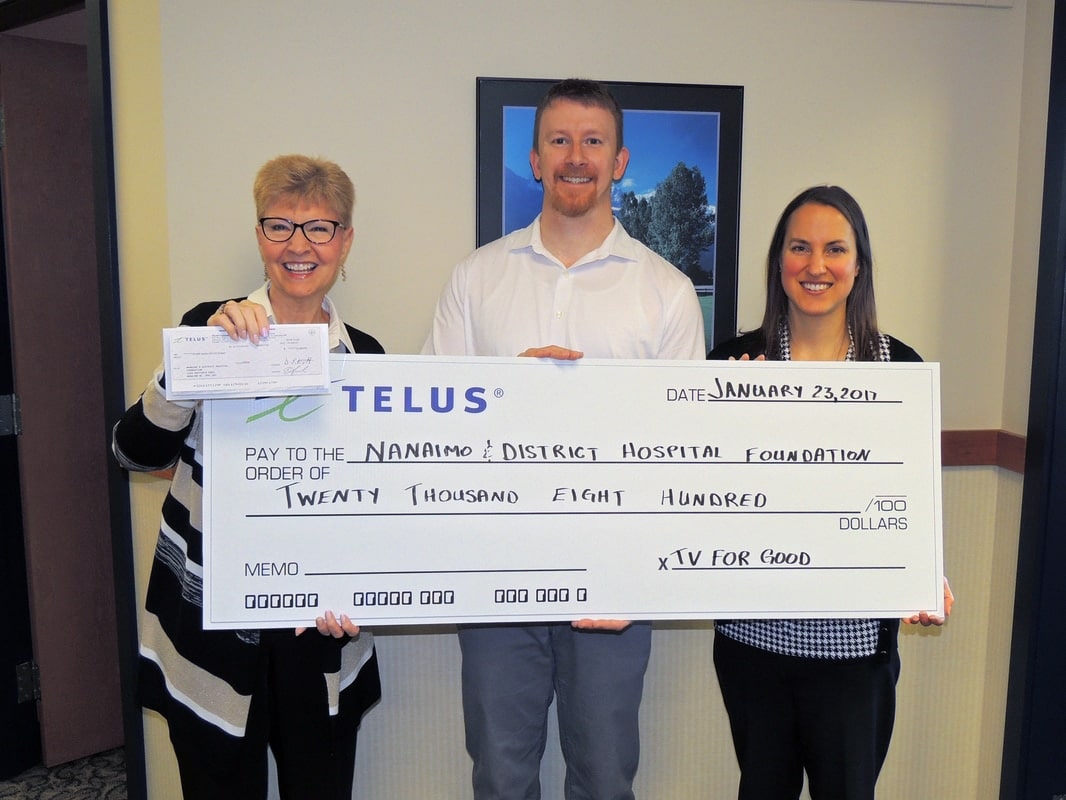 (Left to right) Janice Perrino, Nanaimo & District Hospital Foundation CEO, Chris Smith, Telus Manager of Field Services, and Heather Stefaniw, Telus Admin Assistant
With the support of their customers, TELUS recently donated $20,800 to the Nanaimo & District Hospital Foundation for their recent Christmas Campaign 'Light the Trees".
For the month of November 2016, TELUS ran their 'TV for Good" Campaign where they donated $25 for every new Nanaimo customer signing up for Optik TV. The donation will fund urgently needed equipment at NRGH including the new CT scanner.
"Telus and giving back go hand in hand. It is obvious that they care about those in our community and are passionate about improving lives and supporting healthcare on Central Vancouver Island", Said Janice Perrino, CEO of the Nanaimo & District Hospital Foundation.
TELUS is a strong supporter of British Columbia communities. Since 2000, TELUS, their team members, and retirees have contributed more than $10M and 3.76M volunteer hours to charitable organizations in BC. For more information, or to order TELUS TV, visit telus.com/tv or call 310-MYTV (6988).