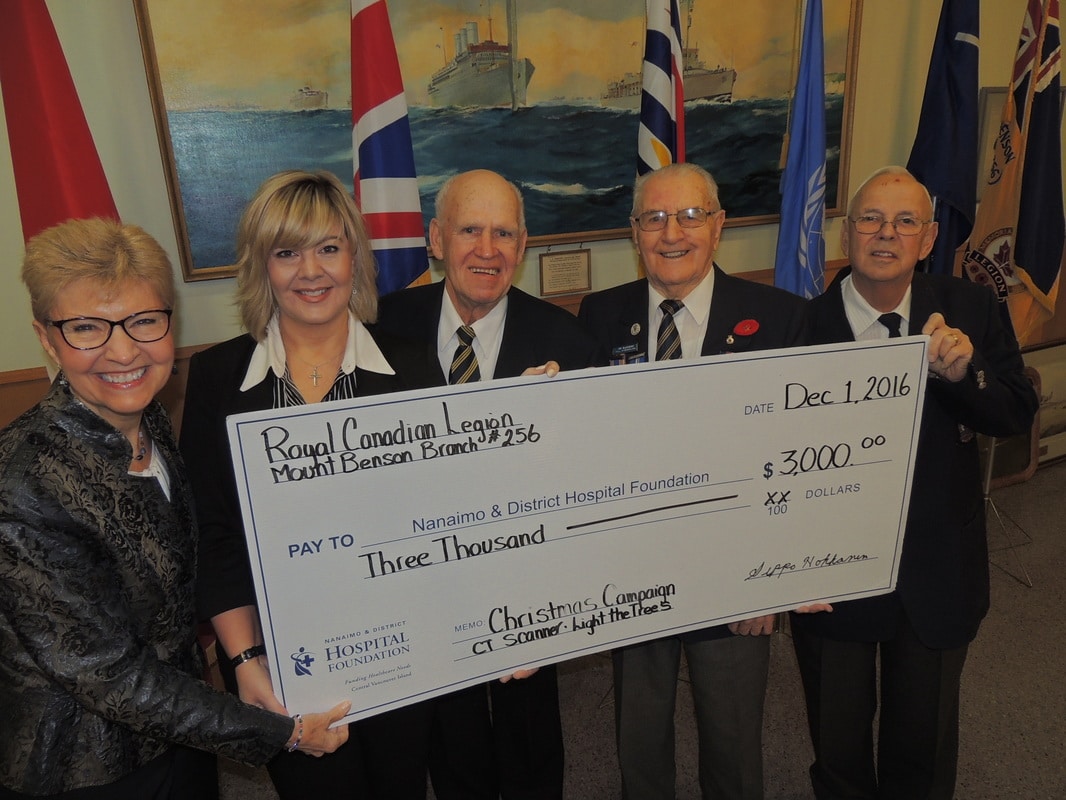 Front from left to right: Janice Perrino and Amber Adams of the Hospital Foundation, Seppo Hokkanen; Jim Blackburn; Larry Kristiansen;
The Royal Canadian Legion Mount Benson Branch #256 fundraises all through the year so they can give back to the Nanaimo community.
Due to the hard work of its members and the generosity of their supporters they were able to make a recent $3,000 donation to the Nanaimo Hospital Foundation's first annual Christmas Campaign 'Light the Trees'.
The group directed their gift to light the trees outside NRGH and help fund the new CT Scanner.
Branch #256 Legion supports projects help support the needs of veterans, and its members have generated more than $100,000 through fundraising and poppy donations since 1990.