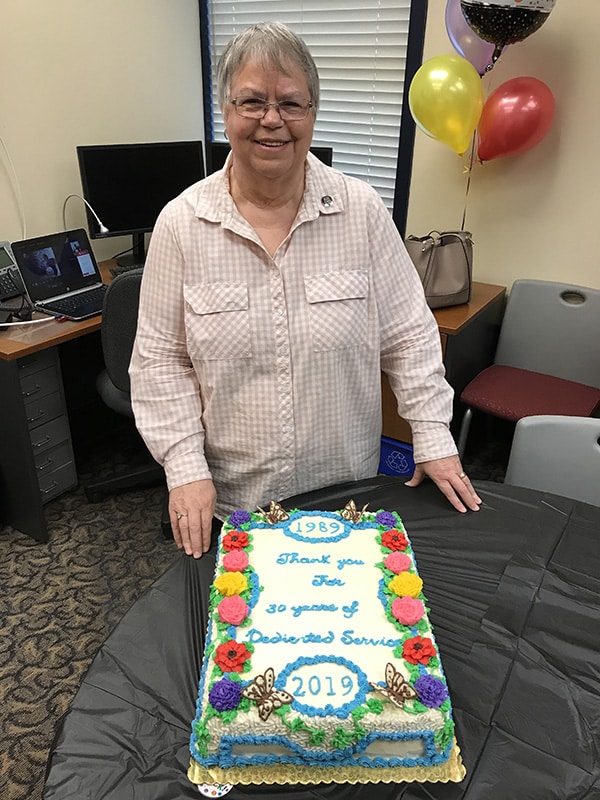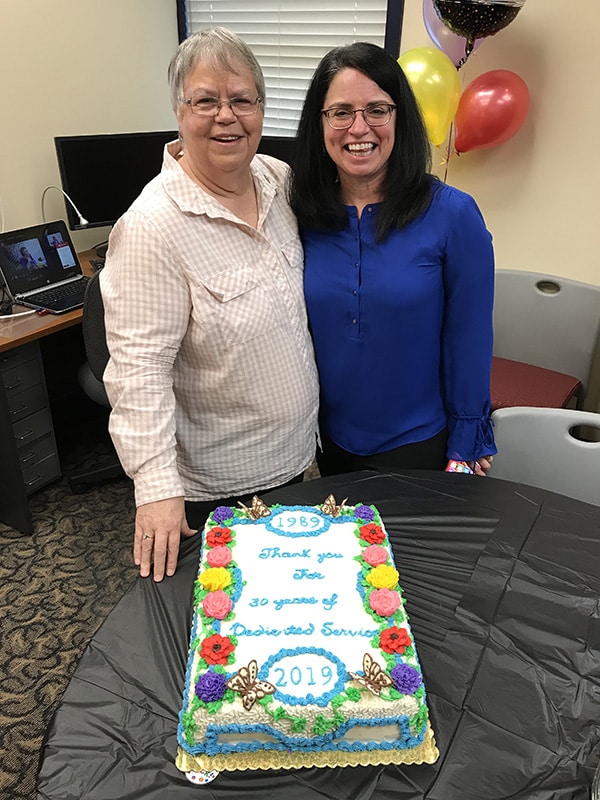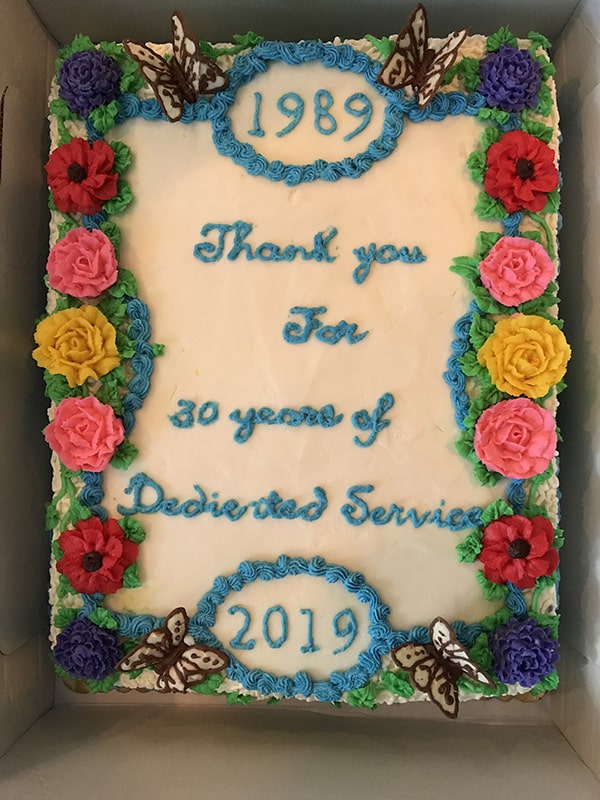 Congratulations to Joan Ryan on her retirement!
Thirty years after first volunteering with Lifeline, Joan is leaving a legacy of hard work, dedication and success. Joan was instrumental in the growth of Lifeline and over the years she grew with it; going from Coordinator to Manager to Executive Director and, most recently as she neared her retirement, to Director of Special Projects.
But it wasn't just about expanding Lifeline services. For Joan it was also about the people. When asked what she will miss most about working at Lifeline, Joan stated, "the people and the impact we have on the lives of our clients." Her favourite memories also reflect her joy of working with people. Many of them center around the annual client appreciation events where they are able to meet Lifeline clients and hear stories first hand about how valuable the program is to them.
In the three decades that Joan was at Lifeline she has had the pleasure of working with many incredible people. What asked if any in particular stand out, she said, "The first to come to mind are Ellen and Jean. We often travelled together to conferences and, when possible, took some vacation time to see the sights before returning home."
Joan enjoyed working in a challenging environment, learning through professional development and integrating new technologies to better serve clients and run the program. She was also a mentor to a number of staff and volunteers including interns from the Vancouver Island University MBA program who helped Lifeline reach their goals.
Understandably, the one thing Joan said she doesn't miss is getting up in the morning! She can now pursue her other interests on her own schedule including spending more time in her garden, continuing to help others with the skills she has learned as a trainer and reading more.
Between Rotary, of which she is a longstanding member, her hobbies and volunteering, Joan has a busy retirement ahead of her. And for those who know her, this is the perfect kind of retirement for Joan; a people person who loves to give back to her community.
Photo Above: Joan Ryan
Photo Below: Joan Ryan and Tammy Paton, Executive Director, Lifeline