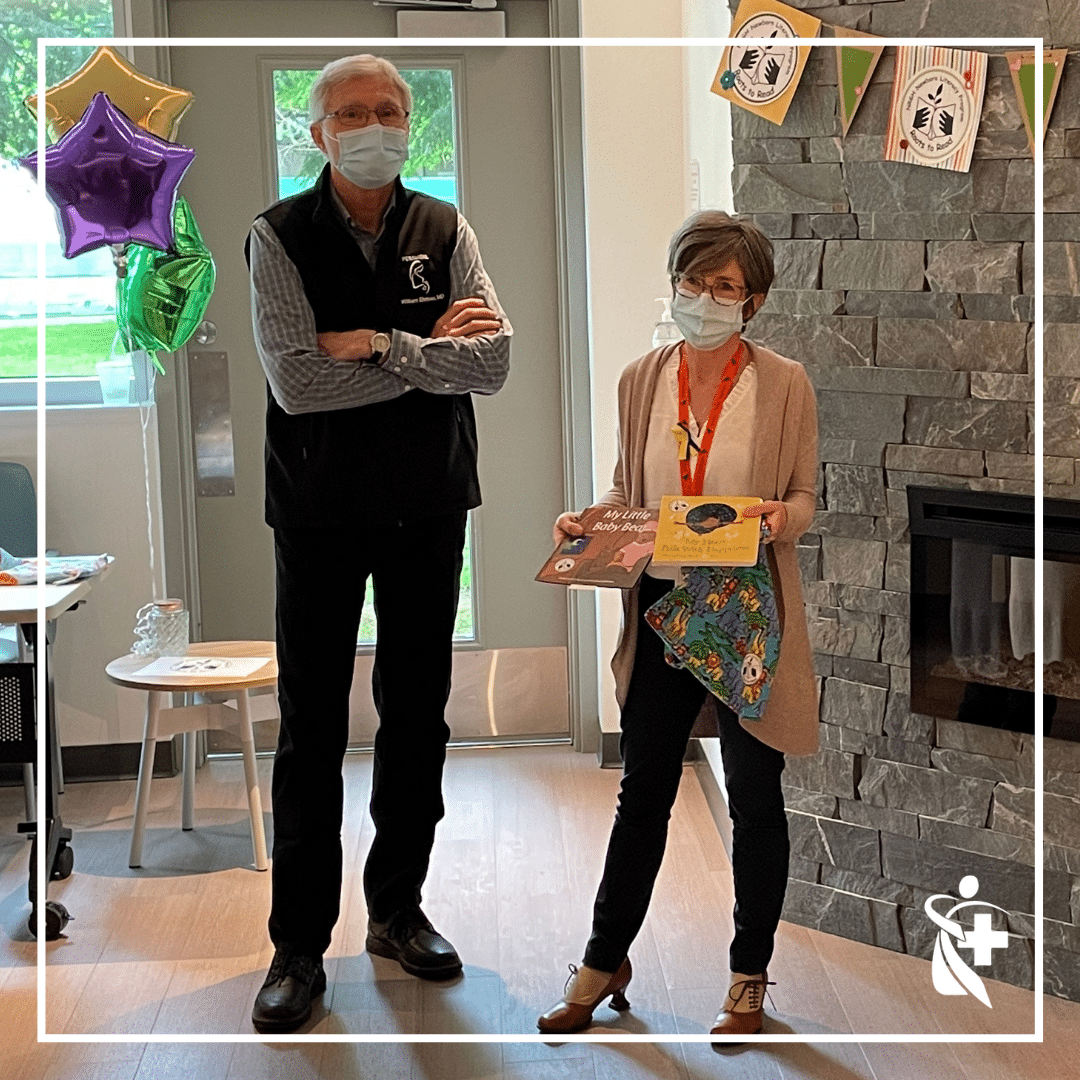 This week at NRGH, Paediatrician Dr. Jane Pegg and Family Doctor Dr. Bill Ehman celebrated the launch of their passion project,
Roots to Read – NRGH Newborn Literacy Program
. The program aims to support language and literacy development in children. Snuneymuxw Elder Lolly Good, whose Hul'q'umi'num name is Shxuysulwut, started the event off in a good way with a prayer and a welcome song.
The Roots to Read program will provide a book bag to every newborn at NRGH that will include two new books, as well as caregiver tips and guidance for families to encourage healthy literacy and connection with their baby. "Literacy is one of the most important determinants of health," Dr. Ehman told the group gathered to celebrate the launch. "The brain is like a system of roots," added Dr. Pegg. "Early stimulation encourages growth."
The program has been successful in getting off the ground, and we are hoping that financial support from our community will keep it going. The program is run by volunteers, including representation from NRGH's Perinatal team, Obstetrics providers including midwifery, the Vancouver Island Regional Library, Nanaimo Literacy Society, Strong Nations Bookstore and PacificCare. Support with beautiful hand made book bags is ongoing from our sewing community, including Parksville and Qualicum Quilters, Nanaimo Auxilliary and many others!
We have had a solid start and and an exciting launch. However, the program's sustainability is entirely dependent upon ongoing financial support with donations from our community. Donations to Roots to Read are a great way to celebrate a new birth in your family, and support a strong literacy beginning for all newborns. For every $20 you give, another book bag is funded.