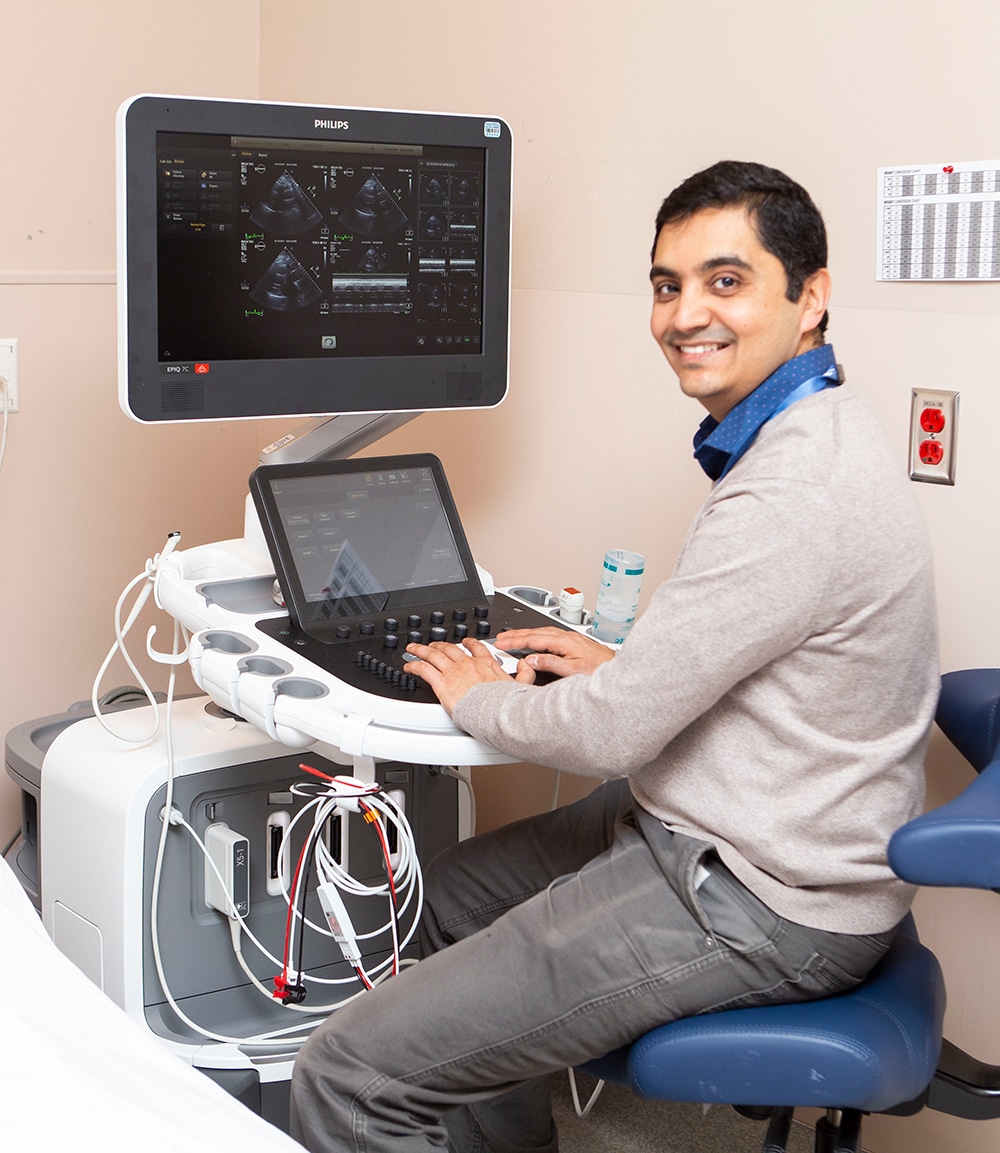 Due to the support of generous donors, including a $1 million donation, the $1.8 million cardiac campaign goal has been reached months in advance! As a result, the Hospital Foundation immediately funded $500,000 of medical equipment which just arrived at NRGH.
Dr. Nataranjan, one of the cardiologists at NRGH, is pictured with one of the new echocardiography ultrasound units. At a cost of $138,000 each, these incredible machines have the most advanced software and imaging capabilities available. These units are true workhorses that can do all the different tests cardiac patients may need.
With cardiac ultrasound exams alone expected to exceed 10,000 in 2019, and all cardiac exams totaling over 40,000, these units are a much needed addition to the hospital.