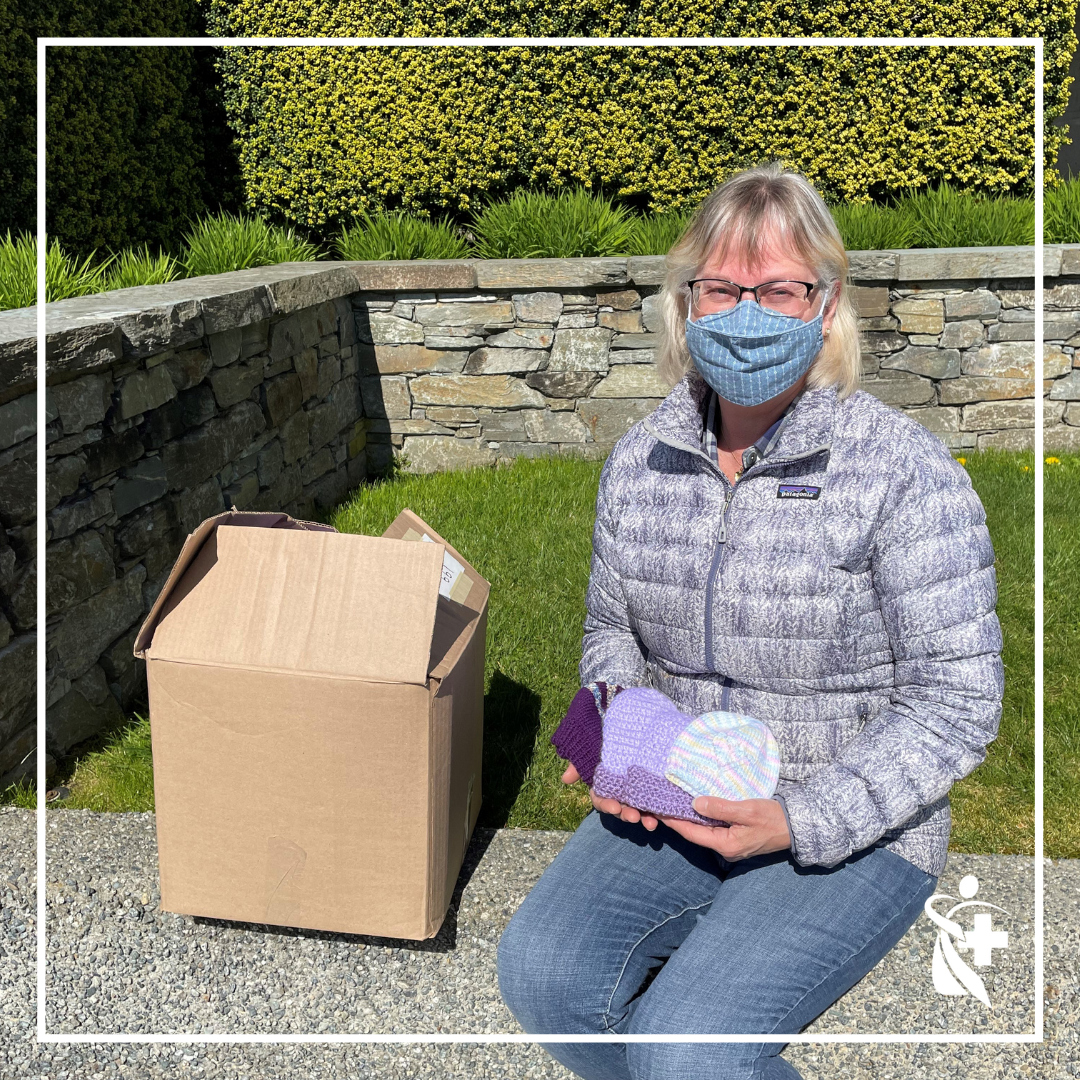 Members of the Parksville-Qualicum Retired Teachers Association have knit hundreds of baby hats for the Nanaimo Regional General Hospital's NICU and Maternity Departments since 2019. We want to thank to Suzanne Rush for dropping off close to 200 today!
Many of the hats are purple to remind everyone of the dangers of Shaken Baby Syndrome, which is a serious brain injury resulting from forcefully shaking an infant or toddler. To learn more about this, please visit
https://bit.ly/3rqVtKK
.