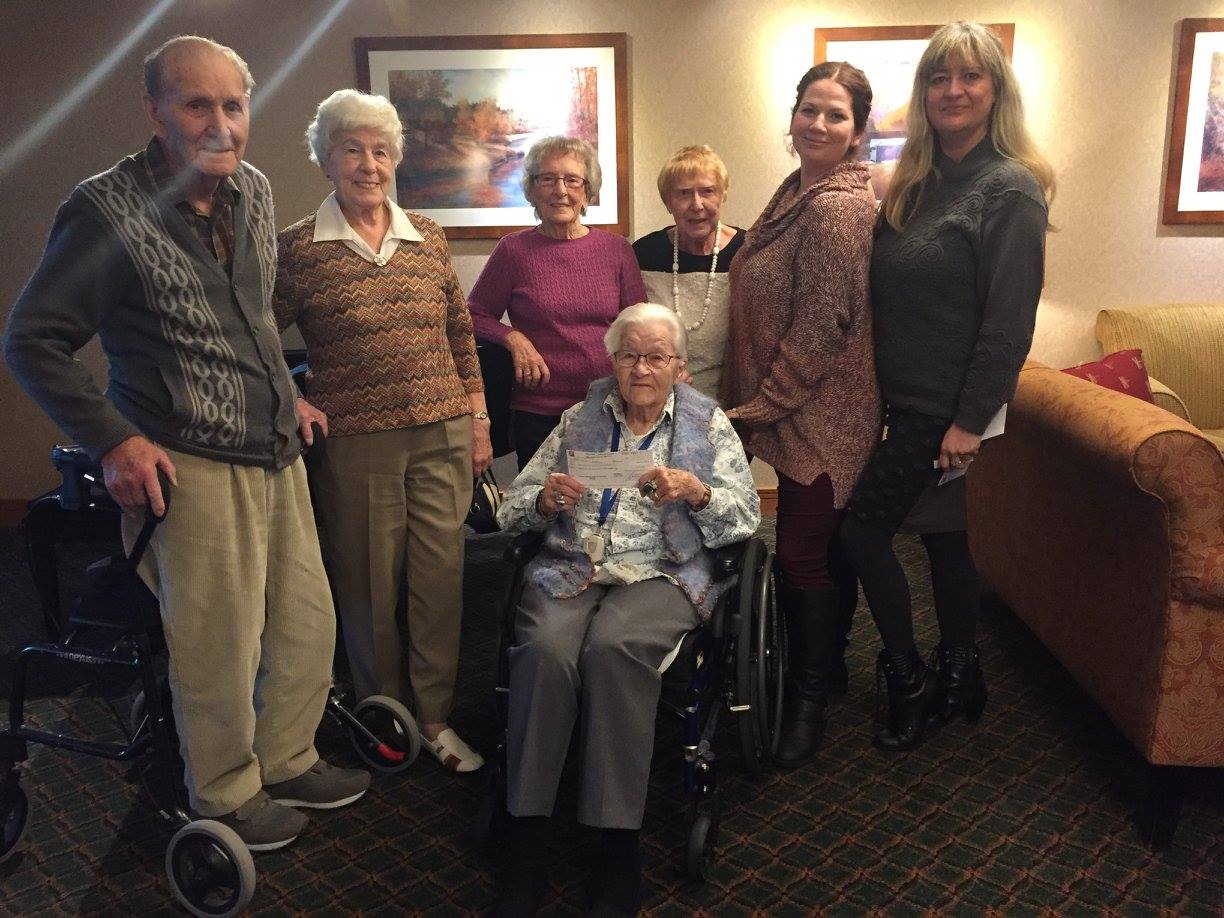 The incredible folks at Lakeside Gardens Retirement Community raised $1,009 at their recent craft sale and bazaar for medical equipment at the Nanaimo Regional General Hospital.
Our thanks to all of the volunteers but especially those in this photo that include Aage, Margaret, Margit, Thema, Jill, Daniela and Elsie who is holding the cheque.
Your incredible gift goes on to support the residents from all over the Central Vancouver Island.