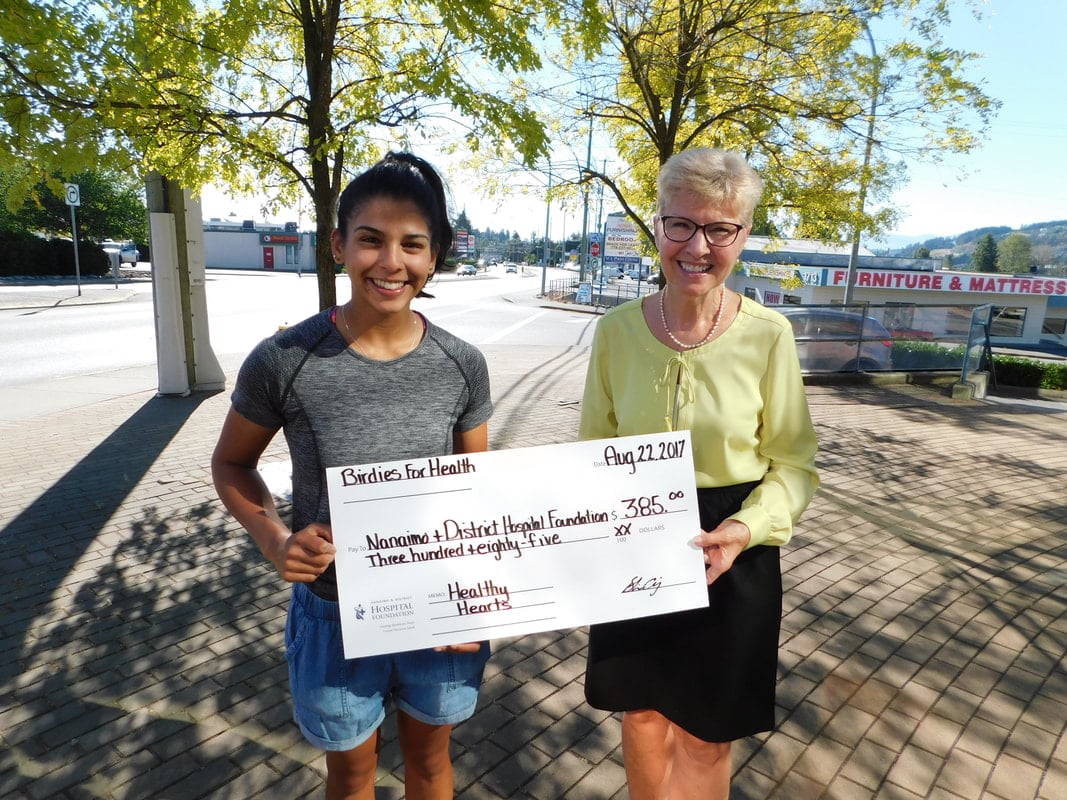 Photo from Left to Right: Shirin Anjarwalla and Foundation CEO Janice Perrino.
Shirin Anjarwalla has been busy all summer long raising funds and awareness for her Birdies for Health fundraiser that she initiated on her own to give back to her community.
Eight years ago Shirin witnessed her Dad's recovery from a heart attack and the exceptional care he received from Nanaimo Regional General Hospital (NRGH) so she made a decision that this year she wanted to raise money for heart health to honour her Dad.
Shirin raised $385.00 to help purchase Hearth Health equipment at NRGH and has pledged to raise money again next year. "We really appreciate what Shirin has done for this community she is just such an inspiration and we are thrilled that she wants to do this again next year," said Janice Perrino, the Foundation's CEO.