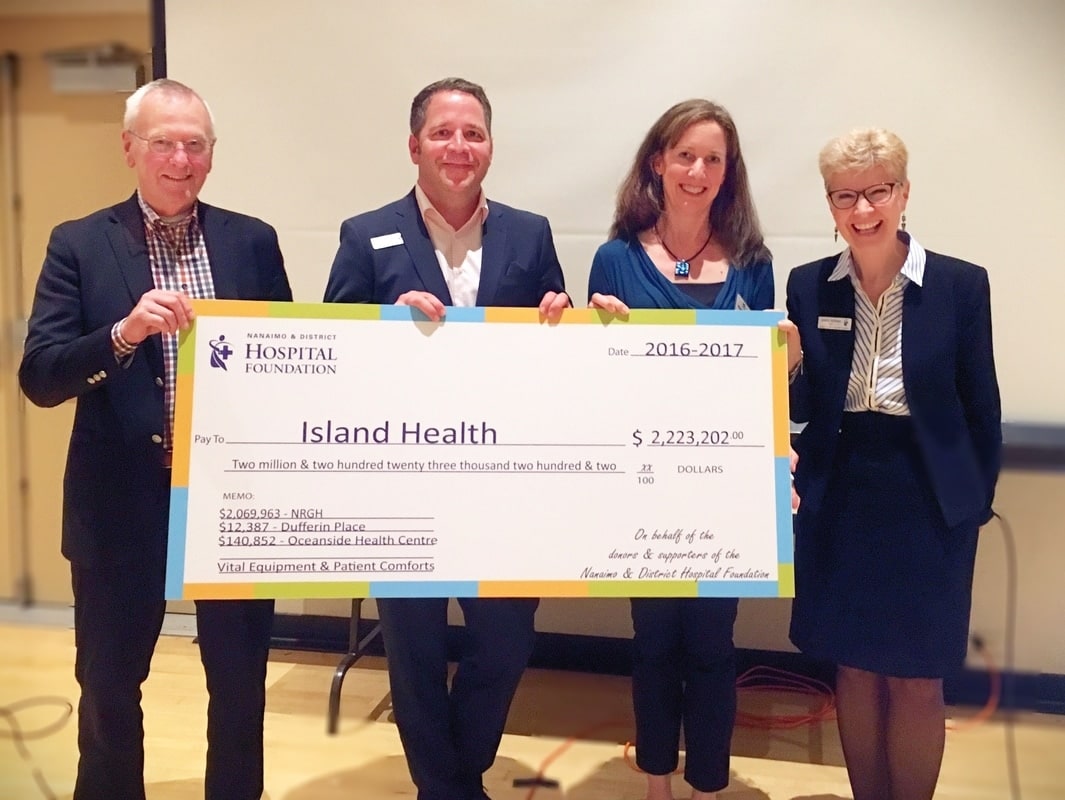 From left to right: Island Health Chair Don Hubbard, Foundation Board Chair Greg Scott, NRGH Site Director Marci Ekland and Foundation CEO Janice Perrino
At a recent donor appreciation evening in Qualicum Beach, the Nanaimo & District Hospital Foundation's CEO Janice Perrino and Board Chair Greg Scott presented a cheque for more than $2.2 million dollars to Marci Ekland NRGH Site Director and Island Health's Board Chair Don Hubbard.
"It is important for our donors to see where their donations are going and for us to present a cheque like this is a true testament to the generosity of our communities when it comes to supporting their Nanaimo Regional General Hospital," said Janice Perrino.
The multi-million dollar dispersal from the Hospital Foundation was used for the purchase of medical equipment and patient comforts and is over and above the close to $80,000 the Hospital Foundation provided for staff education to health care providers.
The Nanaimo & District Hospital Foundation is kicking off their Spring 'Healthy Hearts' campaign to raise another $350,000 to purchase items for the Cardiac Department as well as other urgently needed equipment.