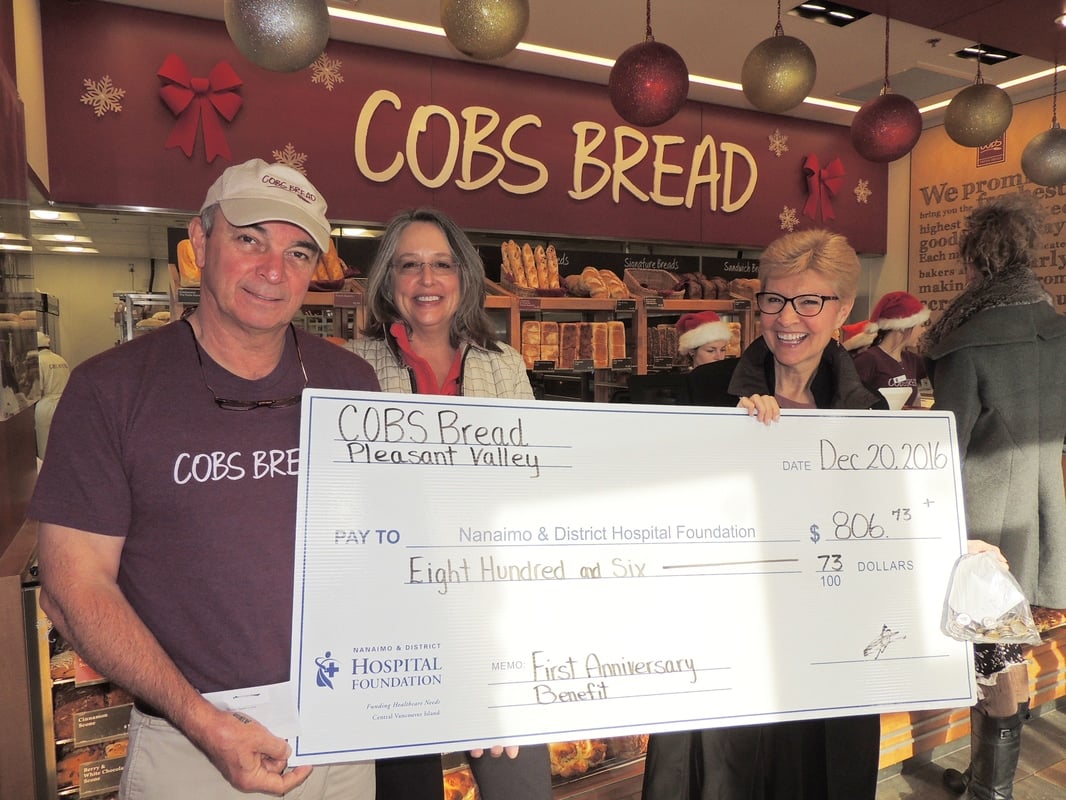 To celebrate their 1st Anniversary in business Cobs Bread Pleasant Valley owners Alison & Mike Humphries decided to donate 20% of their sales that day to the Nanaimo & District Hospital Foundation.
This afternoon they presented Janice Perrino with a cheque for $806.73 for the Christmas Campaign to purchase medical equipment at NRGH including the new CT scanner.
The Humphries and their staff are no strangers to giving; all the baking left over at the end of the day is donated to local charities.