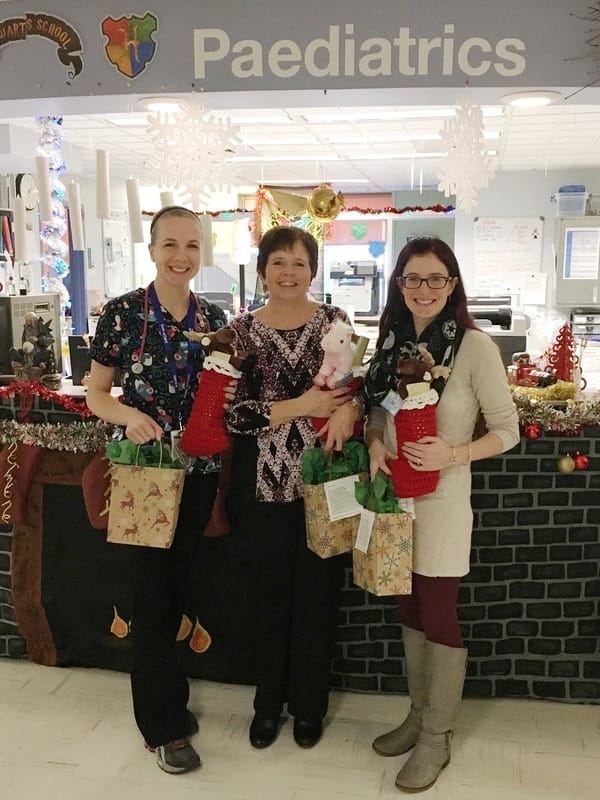 In December of 2012, retired nurse Karen Langer paid a visit to the Paediatrics Ward at NRGH with handmade, crocheted stockings filled with toys, goodies and games for sick children as well as care packages for their worried parents.
Ever since then, Karen has made it an annual tradition and this year is no exception. Karen is motivated by her daughter and grandson, who faced heart surgery decades apart; she knows the stress parents face and how frightened the children can be.
Karen has also recruited the staff at the Terminal Park Starbucks to help out; they supplied the ingredients for the care packages as well as a bountiful gift box of treats for the nurses on the floor. Karen's generosity is just extraordinary!