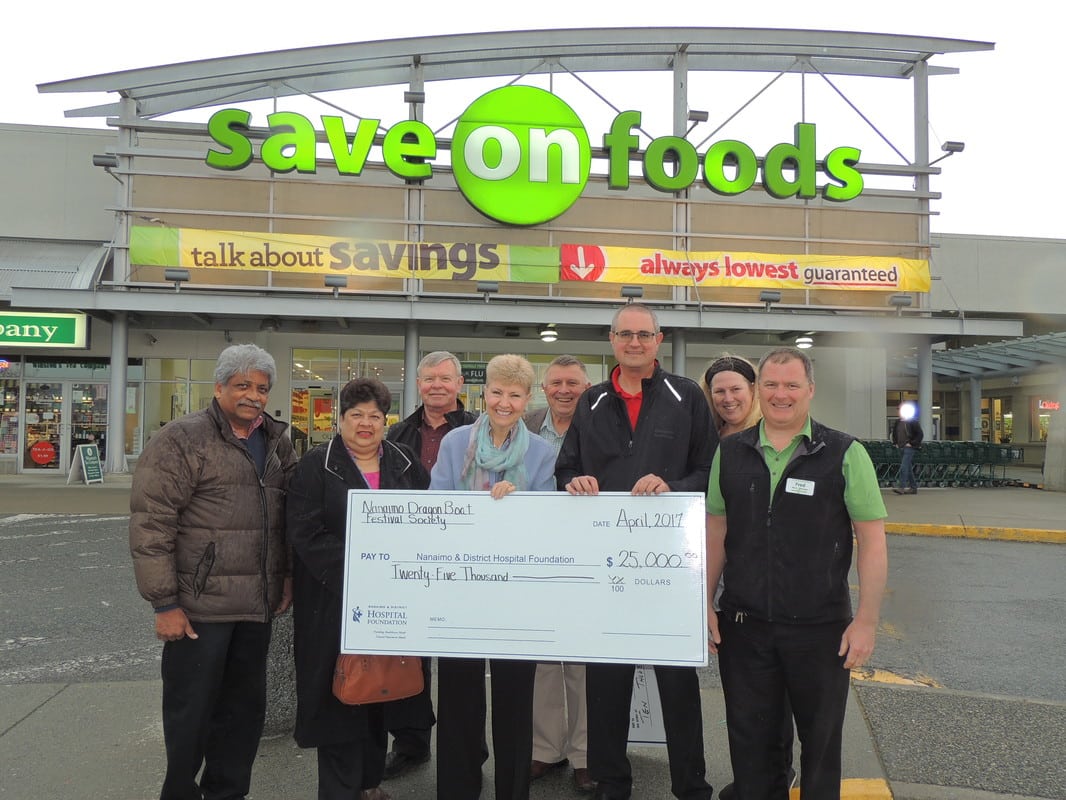 Front Row (from L to R): Nanaimo Dragon Boat Festival Society Board members Ian Niamath and Camela Tang, Nanaimo Hospital Foundation CEO Janice Perrino, Save On Foods Managers Dave Madiuk and Fred Marsales Back Row (from L to R): Save On Foods Manager Keith Monsen, Nanaimo Dragon Boat Festival Society Board Chair Heiko Behn and Board member Angela Behn
The Save On Foods Nanaimo Dragon Boat Festival Society recently gave $25,000 of proceeds from their 2016 festival to the Nanaimo & District Hospital Foundation. The gift has been directed to the Medical Imaging Department at Nanaimo Regional General Hospital (NRGH) in support of breast cancer diagnostic equipment.
The Dragon Boat Festival is one of Nanaimo's most successful summer events thanks to countless hours of donated volunteer time and the paddling spirit of nearly 100 dragon boat teams from across the west coast of Canada and the United States.
The next Annual Dragon Boat Festival is scheduled for July 7 – 9, 2017 at Maffeo Sutton Park and the theme this year is 'Silver Screen Classics'. To learn more go to www.nanaimodragonboat.com.