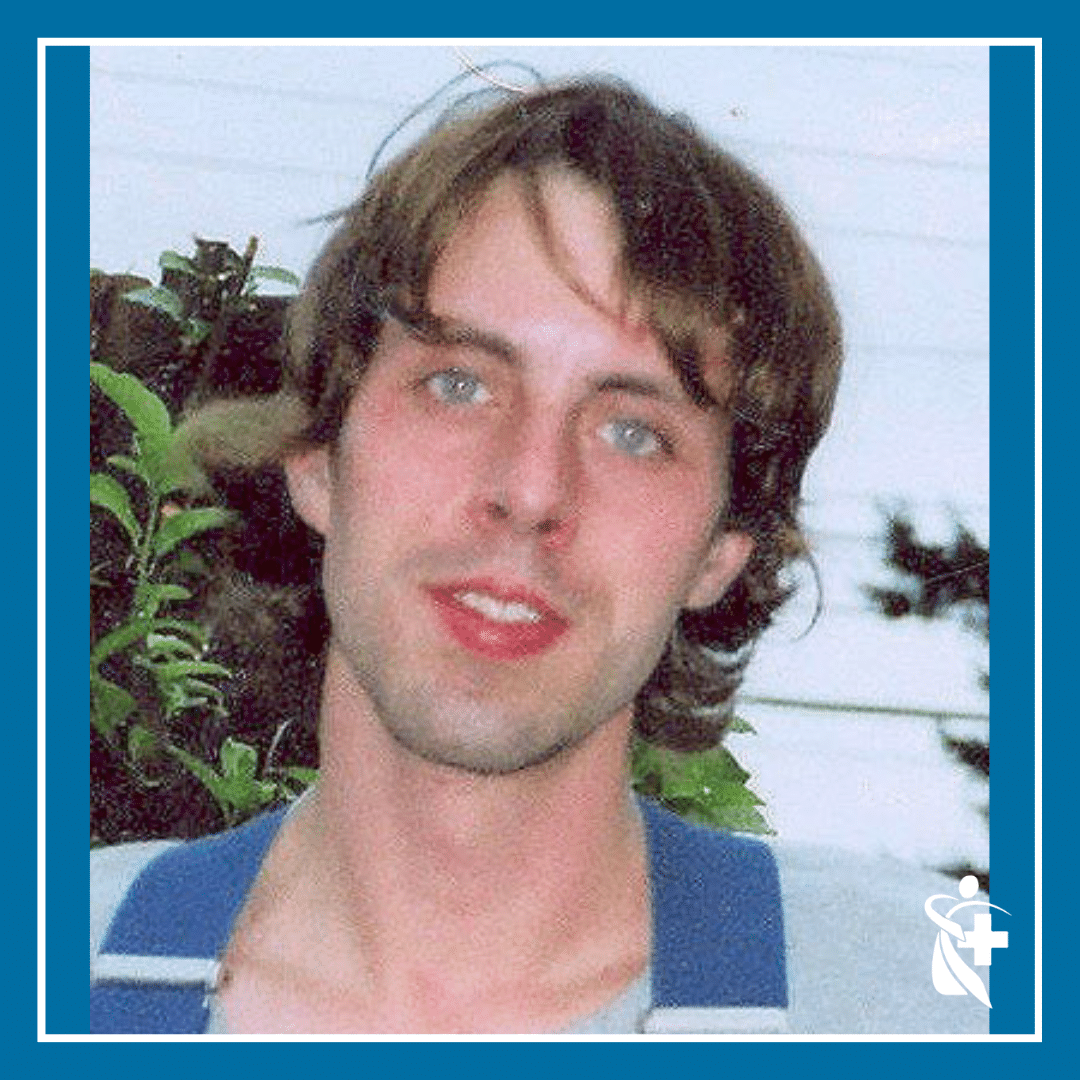 It is with great sadness we announce the passing of Daniel Michael Joseph Ruel.
He leaves behind his parents, Helen and Urgel, sister Maggie, a world without her big brother is hard to imagine, Grandma Gwyn (Stanley), along with many aunts, uncles and cousins from the Bowen, Ruel and Cayer family. Daniel spent a lot of time in particular with his cousin Randy Cyr (Ashley) who played a large role in his life over the years.
Daniel was born on February 20th, 1978, he grew up in Port Alberni and loved being outside from a young age and loved to play ball and hockey. He had the soul of an artist and enjoyed listening to music and playing guitar, often creating his own lyrics and songs and singing. Daniel also spent a lot of time reading books and writing, he had the most beautiful cursive and was skilled at poetry. Then there was the band "The Fringes" with Mike, Brent, Lance, Gerard and Daniel.
Daniel had a heart of gold; he loved all animals and had a track record of rescuing cats in particular. One day he and his friend Ryan were drifting in a boat down the Somass River , as they approached the Orange Bridge they heard a kitten crying. Dan clambered up the rock embankment, only to find a little kitten quite beat up and hiding in the bushes. He scooped him up, named him Django and the cat never left his side, sleeping on his stomach every night. Daniel also came to the rescue of other folks cats from time to time, with his tree climbing skills coming in handy to retrieve them from high tree tops.
Daniel was a hard worker and skilled arborist, who also had a special eye for landscaping ; his Grandma Gwyn and Aunty Jocelyn will especially miss his visits and magic touch in their gardens. His loss has left a huge space behind, not only in the lives of his family but also his friends. We want to thank everyone, especially those who stuck by his side throughout the years, you held a special place in Daniels life and for that we are grateful. We would also like to thank Dr. Herman Nell for being there for Daniel over the years. To all those who reached out to us with kind words and thoughts during this difficult time, we thank you from the bottom our of hearts. Special thanks to those who visited Daniel during his time in the hospital as well.
Thank you to the Emergency and ICU departments at the West Coast General Hospital, and the ICU and Palliative Care Departments at the Nanaimo Regional General Hospital. The exceptional and compassionate care that Daniel received was incredible, especially during these hard times when there are so many staff shortages and everyone in hospitals working extra shifts.
In lieu of flowers, if anyone wishes to make a donation in Daniels memory, you could donate to one of your choice, or any of the following: West Coast General Hospital, Nanaimo Regional General Hospital, SPCA, Moms Stop The Harm.