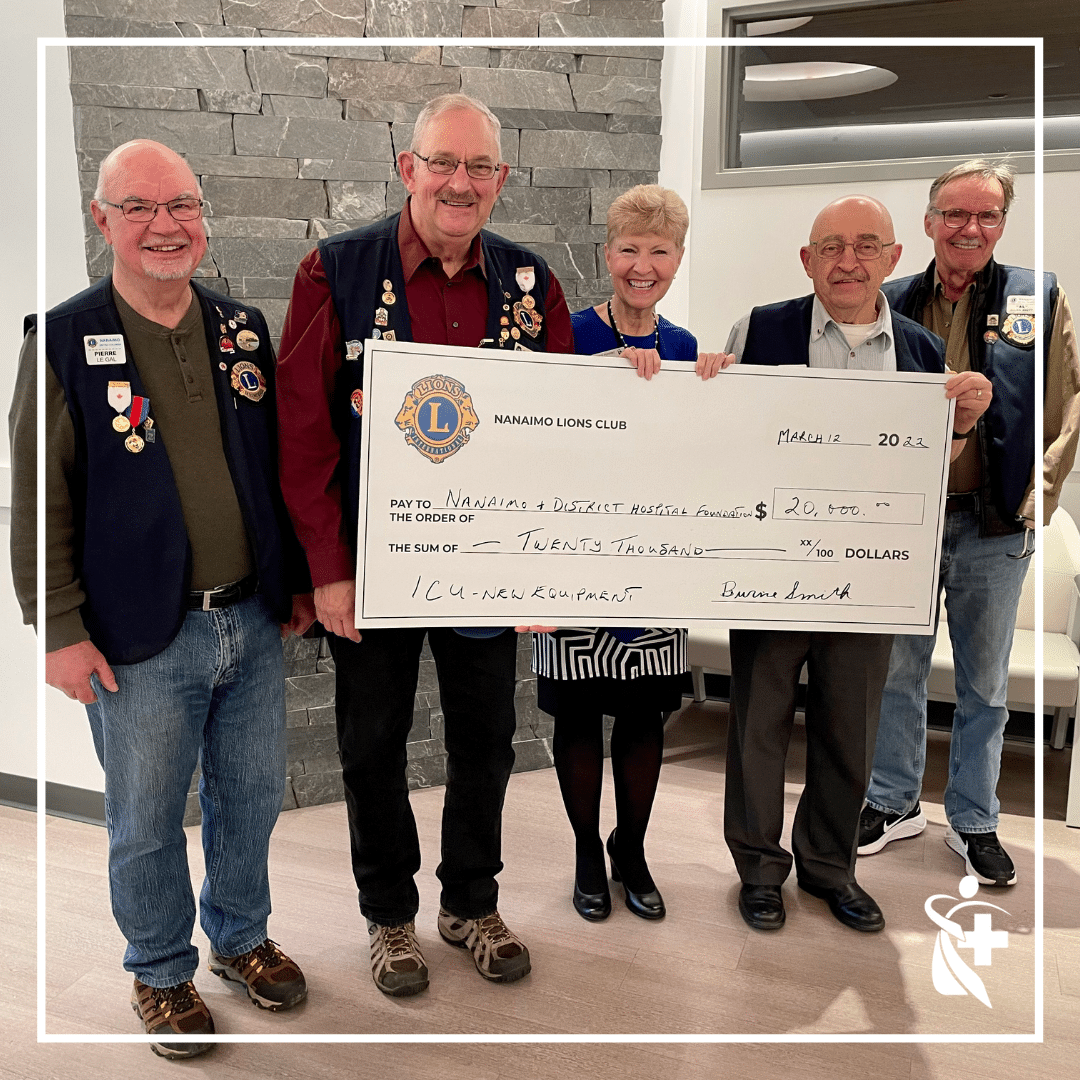 The
Nanaimo Lions Club
has generously donated $20,000 to the Nanaimo & District Hospital Foundation in support of our new Intensive Care Unit (ICU)! They have been diligently fundraising for the Nanaimo Regional General Hospital for a year, primarily through bottle donations.
The club has been supporting the Nanaimo & Regional General Hospital since 1991, giving a total of almost $60,000 over 31 years! In the past, they have supported the hospital through Palliative Care, Cardiac Care, and the Lifeline Silent Guardian program, which supplements individual monthly monitoring fees for those that cannot afford the full cost. We are deeply grateful to the Nanaimo Lions Club for their ongoing support, and congratulate them on their 75th anniversary!
Pictured (from left): Pierre Le Gal, Dave Alderson, Janice Perrino, Dennis Sauer, and Al Brett.