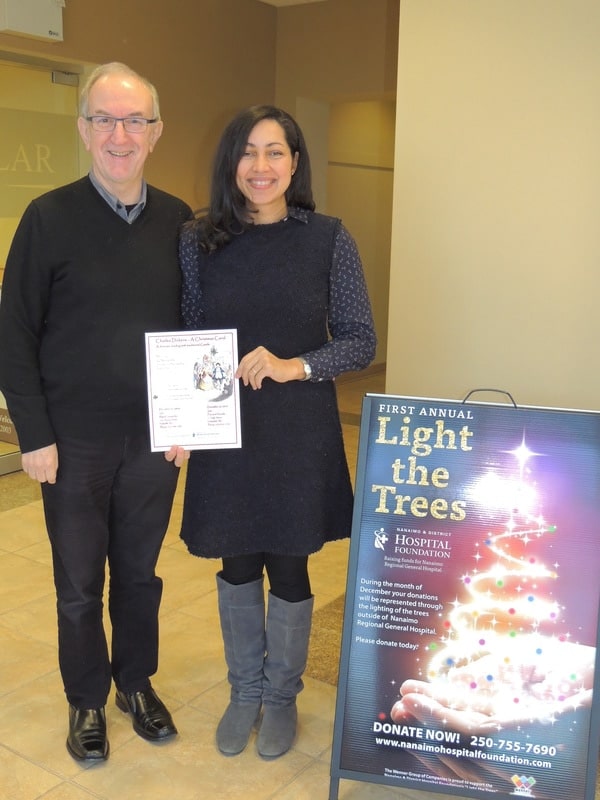 VOX Ensemble went above and beyond this past December to get everyone into the Christmas spirit and help a good cause.
On December 21st and 22nd at the Black Goose Inn and the Fox & Hounds respectively they hosted a dramatic reading of A Christmas Carol with traditional Carols.
Choir Director Peter Orme received excellent care this past year at Nanaimo Regional General Hospital (NRGH) and when it came to choosing a charity for the benefit performances he knew right away he wanted it to be the Hospital.
Thanks to this talented group donating their time and talent each performance was sold out and they raised $1,800.00 to go towards the purchase of the new CT scanner at NRGH.
The VOX Ensemble is a group of dedicated singers from around Vancouver Island who perform throughout the year and donate the proceeds to charity. "Our music-making not only gives the gift of music to our audiences, but also raises awareness and funds for various charities" says Orme.
To learn more about the ensemble visit www.deorgano.com.