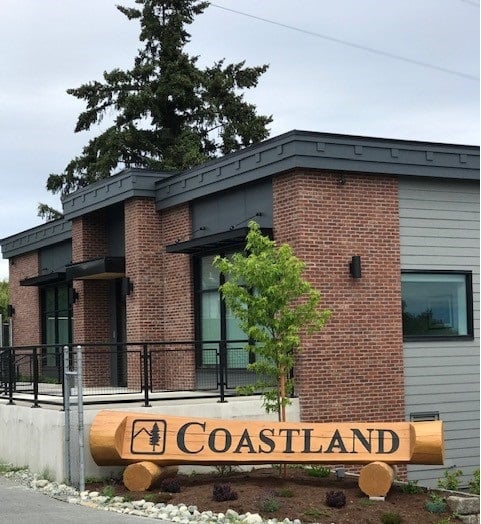 Recognizing the importance of critical care for central Vancouver Island residents, the Shields Foundation has made a $100,000 donation in support of the Nanaimo & District Hospital Foundation's $5 million campaign for the new Intensive Care Unit (ICU) at Nanaimo Regional General Hospital (NRGH).
Bob Shields, founder of The Shields Foundation, learned of the ICU project through his Nanaimo based company, Coastland Wood Industries. Coastland Wood Industries has been a strong supporter of the Hospital Foundation for well over a decade and their leadership team and employees alike have seen first-hand the impact large projects have on the delivery of healthcare in their community.
"In addition to our initial $100,000 gift, we are also going to put out an employee challenge to our Coastland group with every dollar donated to be matched by the Shields Foundation," said Bob Shields.
The need for a first class ICU has never been more critical than through the on-going struggles of the COVID-19 pandemic, which, in one way or another, has touched every community and every home. "At the heart of every healthy community is a strong, well equipped hospital and we are very excited to have the opportunity to be a part of this project." Bob added.
"We are so grateful," said Janice Krall, Chief Development Officer at the Hospital Foundation. "Support from community leaders such as the Shields Family and the Coastland Wood team allows us to provide our exceptional healthcare professionals with state-of-the-art medical equipment to care for the most critically ill in our region."
The current ICU at NRGH is 50 years old and serves over 400,000 residents who live north of the Malahat. The total cost to build the new ICU is more than $33 million and is a partnership between the Provincial Government through Island Health, the Nanaimo Regional Hospital District and the Nanaimo & District Hospital Foundation.
About Coastland Wood Industries
The Shields family has been involved in the marine and forest industry on the coast and, in particular, the Nanaimo area for over 50 years. Coastland Wood Industries has been a part of the Shields Family since 1998 when Bob's father, Peter Shields, bought into the Company and helped it grow. They have built a strong foundation of community partnerships through their relationships with the Snuneymuxw First Nation, the South End Community and the City of Nanaimo.